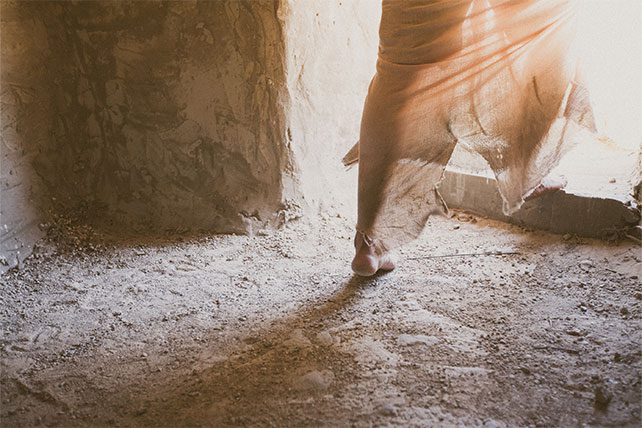 Here's why we celebrate Easter Sunday, and why we should celebrate Easter Sunday BIG!
Jesus rose from the dead.
Nobody else has ever done that. At least, not without Jesus' help.
And Jesus' resurrection has changed the world. It has changed history. It has changed me, and millions of others.
It's a big deal.
If you're a pastor or ministry leader, you have permission – actually, you have the responsibility – to make Easter Sunday as big a deal as possible at your church!
There are plenty of anti-large-church rants on the internet, urging us to avoid overdoing our promotion or our production – to keep it small and meaningful, as though large can't possibly be meaningful.
One of my mentors often talks about being "unapologetically pro church growth and church health." I'm with him. That doesn't mean bigger is better. Better is better. But being better often leads to getting bigger, and that's okay.
Here's my challenge to you – my reasons why you ought to maximize the potential of Easter Sunday at your church as an opportunity to host as many guests as possible.
5 Reasons to Celebrate Easter Sunday BIG!
1. People need Jesus.
If they don't discover a relationship with Jesus, they won't be forgiven of their sin and they won't spend eternity in heaven with God's people. And that's tragic. It breaks the heart of the One who went to such great lengths to save lost people. And it ought to break the hearts of all of his people, as well.
The only way for people to meet Jesus is to be told about Jesus, usually by a friend, and often by a friend who has been willing to invite them to experience their church family with them.
2. The good news needs to be heard.
Jesus is alive! That's big news. And God wants everyone to hear this good news about Jesus.
Everyone. Not a select few. Not the elite. Not the special ones, or the frozen chosen, or the good-looking people.
If (and by if I really mean since) Jesus rose from the dead, everyone needs to hear about it!