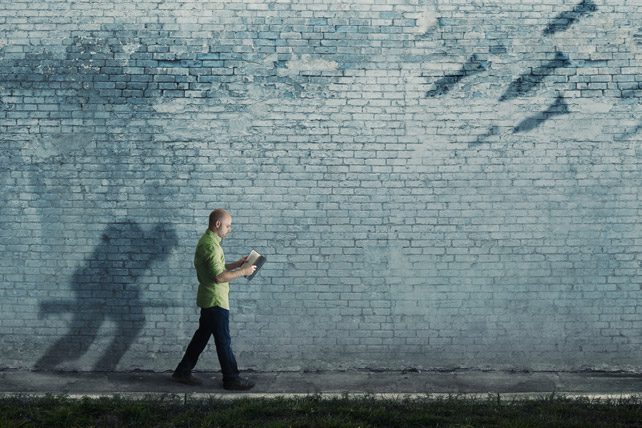 Any time spiritual leaders boldly strive to make progress for redemption in the name of Jesus, there will be significant resistance. This is commonly recognized as spiritual warfare, the opposition that fiercely attempts to keep God's Kingdom from advancing in the world.
In fact, we can expect problems to arise commensurate with the progress we pray for, and it's important to note that this battle isn't won by defense alone, offense is required.
(You can see both offense and defense represented in the armor of God. See Ephesians 6:14-18.)
And Matthew 16:16-18 gives us great news!
Simon Peter answered, "You are the Messiah, the Son of the living God." Jesus replied, "Blessed are you, Simon son of Jonah, for this was not revealed to you by flesh and blood, but by my Father in heaven. And I tell you that you are Peter, and on this rock I will build my church, and the gates of Hades will not overcome it." (Matthew 16:16-18)
In writing a brief article on spiritual warfare, I'm aware that the range of theology varies widely on this subject. From distinctions on angels and demons, to the question of spiritual attack, to being filled with the Holy Spirit and what it means to put on the armor of God.
My aim is not to define distinctives or lean into a particular bias, but to address two essential elements.
Awareness of the reality of our spiritual battle and its impact on the church.
Engagement within that reality, to the degree and in the way the Holy Spirit guides you.
Spiritual warfare isn't the sole or even primary focus of ministry, but to dismiss it is to miss the bigger picture in the heavenly realms and slow the progress of your church.
4 Guidelines for the Spiritual Battle Leaders Face
1. Acknowledge That Spiritual Warfare Is Real and a Powerful Force Against the Church
Spiritual warfare is an active and powerful force that is led by an adversary who never sleeps.
However, Spiritual warfare is not something to fear. Satan was defeated by Jesus' death and resurrection, but we can't pretend he doesn't exist.
Equally, it's not something to obsess over. We don't want to elevate the enemy by giving him too much attention.
The truth is that not everything is a spiritual attack, sometimes we simply create a mess ourselves causing things like conflict, division, and unrest.
As a spiritual leader, however, to be unaware of spiritual battles diminishes the spiritual authority of your leadership.
How you think about spiritual warfare determines how you live and lead, and it definitely shapes how you pray.
2. Know the Enemy and His Strategy
We want to change the world through the power of Jesus and Satan wants to stop us.
See these three passages for a clear picture of the enemy.
From the passage in Genesis, we can see that Lucifer initiated the first temptation in the garden, resulting in the fall of mankind.