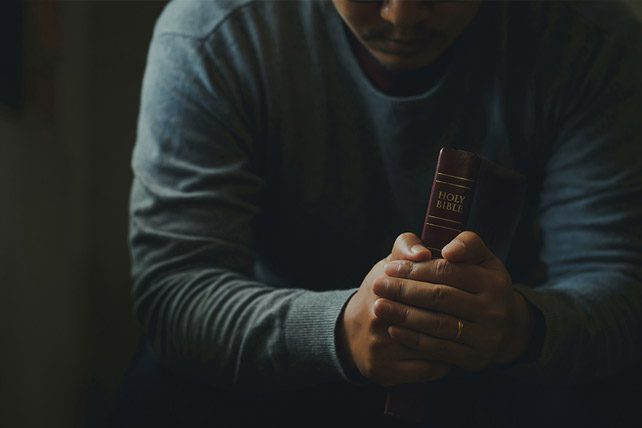 It's not uncommon to hear a phrase like, "He's not a very spiritual leader." Or, She's a strong spiritual leader."
These may be reasonable observations, but they're not necessarily clear. What do they mean?
What does it mean to be a spiritual leader?
Does it suggest pious and pure?
Does it hint at potentially pretentious?
Of course, these can't be the goal.
It may be obvious to most who are reading this post, but for clear context, we need to add Christian to the equation. For example, I have friends who consider themselves to be very spiritual, but acknowledge that they are New Age by belief and practice.
A spiritual leader is more like this: an authentic human being, who genuinely seeks to live their life by Jesus' example, filled by the Spirit, and leading in alignment with God's will, purpose and plan.
So, what are the unique distinctives of a Christian spiritual leader?
Let's start with some traits that are not unique to Christian leaders, but often considered to be.
Here are a few examples:
These are practiced by spiritual leaders but also by many secular leaders.
The potential for spiritual leadership is established in transformation to new life in Christ. The process of spiritual maturity, in combination with spiritual gifting, leads, over time, to influence of an eternal nature.
Spiritual leadership isn't something better than, or above others, it's a humble recognition that all of our efforts and outcomes are based on the favor, power and authority of Christ, not our own.
7 Unique Traits of Spiritual Leaders
1. They Submit Their Will to the Will of God.
Jesus modeled submission to the Father's will in His prayer on the Mount of Olives. "Father, if you are willing, take this cup from me; yet not my will, but yours be done" (Luke 22:42).
Jesus submission was greater than anything we'll be asked to do, but the example is still clear.
Can you think of a time where God wanted you to do a certain thing, like leave a church and move to another state, and you didn't want to, but you did anyway?
When it comes to the major decisions in life, it's not always easy. In fact, its easier to rationalize why we don't need to or shouldn't.
Submitting our will to God's will has three parts:
Hearing God's will. (Are we listening?)
Agreeing with God's will. (Are we aligned?)
Obeying God's will. (Will we do it?)
At any point in this process, submission can easily be abandoned in the absence of deep resolve.