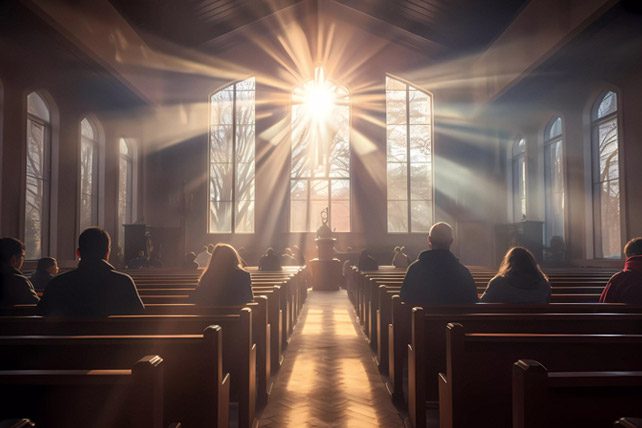 God is the infinite and the intimate. He is powerful and personal. He is organic and organized. This gives us insight and guidance to the organization of the church.
God hung not flung the stars into the sky, they are uncountable and breathtaking, they are artwork, yet in visible patterns that we can name and chart the skies by.
If a farmer scatters seed he can grow a crop. That's organic. If he organizes the seed, he can grow a crop 100X. We like intimate and organic, but organized and unlimited reaches more people. This is God's plan. How does this guide the church?
Each church begins intimate and organic. They start small. New churches start in living rooms with coffee. They start with a dream, but if we follow the New Testament mandate and model they organize and keep growing. It's not about how big, the point is to keep reaching people. (Keep growing.)
If the church loses the personal touch of intimacy, we lose integrity. If we lose a sense of generations and eternity (infinite), we underestimate what God has in mind.
We see the pattern of intimacy and growth in the book of Acts.
Every day they continued to meet together in the temple courts. They broke bread in their homes and ate together with glad and sincere hearts, praising God and enjoying the favor of all the people. And the Lord added to their number daily those who were being saved. (Acts 2:46-47)
Intimacy begins with the Father and is extended to the many.
Our walk with God and desire to be like Him informs the patterns of the Church in its healthiest state. The more we are like Him the stronger the Church and the greater the reach.
He has shown you, O mortal, what is good. And what does the Lord require of you?
To act justly and to love mercy and to walk humbly with your God. (Micah 6:8)
I am the true vine, and my Farther is the gardener. He cuts off every branch in me that bears no fruit, while every branch that does bear fruit he prunes so that it will be even more fruitful…I am the vine; you are the branches. If you remain in me and I in you, you will bear much fruit; apart from me you can do nothing…This is to my Father's glory, that you bear much fruit, showing yourselves to be my disciples. (John 15:1-2; 5, 8)