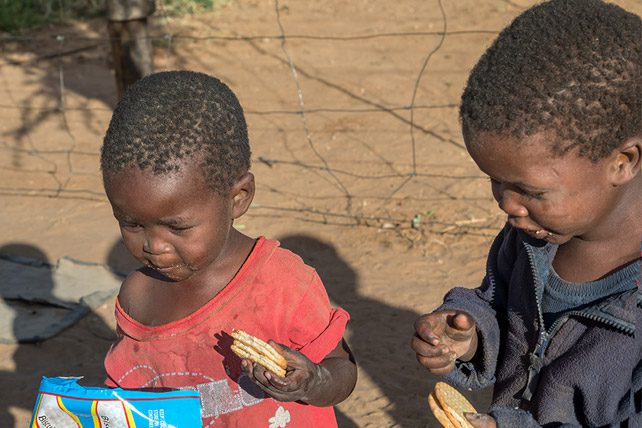 November is National Adoption Month, a time to reflect on all of the things the Lord has done and will do through His church and His people on behalf of vulnerable children. At Lifeline Children's Services, we have the unique privilege of seeing the Lord work powerfully and intimately through the families who adopt children with our partnership.
The Roberts family is one example of grace and mercy at work. When they first met Leeona, their adopted daughter from China, she was nearly three years old and in desperate need of surgery for a cleft lip and palate. Leeona was then, and remains now, a courageous, inquisitive little girl and a tremendous blessing to her family.
God has brought tenderness, joy, obedience and fortitude to the Roberts's home through Leeona and the gift of adoption. God has used adoption to not only bless Leeona but simultaneously to bless her family. Leeona's mother, Jessica, puts it beautifully, describing how to wait well for the child you hope to adopt:
"[It] is imperative that your child's file merely be a means to prepare your heart to meet a little person. Period. The person you will meet does, in fact, have dreams, desires, needs, hopes, giftings, energy, preferences, and joy."
It may seem trite to those who haven't adopted, but an essential moral and emotional reality of adoption is that these children are, in fact, real people. These children are made in the image of God, endowed with dignity and abundant potential, and they bear the marks of a glorious Creator.
They are, moreover, children who have faced immense challenges. They need permanence, patience, love, acceptance and stability. They need to play. They need to be nurtured and guided. It takes a carefully educated and well-equipped family to deliver these things for their child.
To fulfill the needs of children like Leeona, God equips the families whom He calls to adopt them. This doesn't happen accidentally. It takes serious counsel and training in the particular needs, background and trauma of adopted children. This happens when the Lord mobilizes the local church, where people who know and love the family can support them with God's wisdom and charity.
And this all takes grace flowing through the people closest to the family in their community and in their church. It takes relentless prayer and complete obedience.
That's because God's providence works tangibly through His people. We are His hands and feet. We are all called to join in His plans to serve the orphan and the widow, whether or not we already know how.
Our churches and our homes are where God shows His mercy and goodness most intimately, through specific men and women He has charged with kingdom work. Empowered and equipped, these men and women are the ones vulnerable children need to faithfully carry out the work God has given them.
Let His will be done in each believer's life. Let His grace, mercy and wisdom flow through the body of Christ. Let His kindness reach the orphan, the widow and all who need the service of His faithful. There is nobody else who can do the work He intends for His people, and no better time to begin than National Adoption Month.