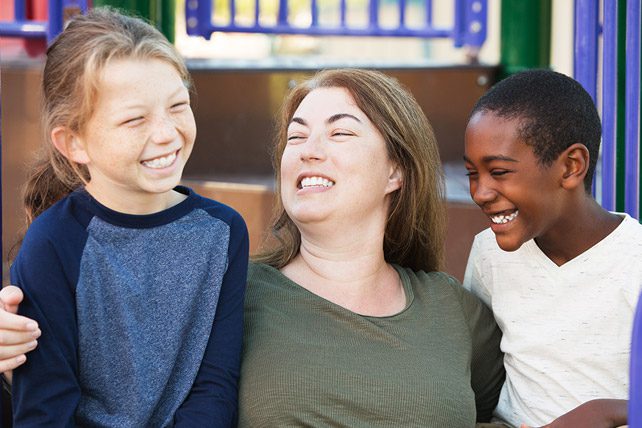 Lifeline Children's Services, the organization I lead, has seen a major spike in calls after Dobbs. Churches and Christian families all over the country want to know how they can help support foster care, foster ministry and adoption services for women in need. 
This makes sense, since foster and adoptive care is one of the most direct ways we can address the needs of women facing crisis pregnancies. We are humbled and blessed by the chance to have these conversations, because every single one of them helps protect the sanctity of unborn life. 
But an important part of the post-Roe puzzle—one that far fewer people think about—is the broader life of the church, and how it fits into the pro-life mission. Church programs like missions trips and VBS programs are an important part of establishing the kind of culture we need to support life holistically. 
Take missions, for example. God didn't establish geographical boundaries when He created man in His image. All peoples bear the Imago Dei. All peoples deserve our ministry, our witness and our support in times of hardship—precisely because their life, like unborn life, is sacred. 
Developing a strong missions focus in local churches helps articulate and support this global pro-life calling. Our work to support the dignity of life cannot end after birth, and it cannot end at our borders. 
In fact, we've developed a program called "Mission Kid" with this effort in mind. Church programs like VBS can and ought to support the cultivation of local churches' hearts for the global pro-life mission. 
We offer churches educational videos and programming at no cost because we know that every heart won on behalf of defending the sanctity of life is a heart that could potentially save lives—and even win them for Christ.
It's important to remember that no part of the church is apart from the whole. 
"For the body does not consist of one member but of many," we read in 1 Corinthians 12. "If the foot should say, 'Because I am not a hand, I do not belong to the body,' that would not make it any less a part of the body. And if the ear should say, 'Because I am not an eye, I do not belong to the body,' that would not make it any less a part of the body." 
And just as we are both the body of Christ collectively and individually, the densely-woven fabric of our lives and callings is both radically specific to us and radically intertwined with our fellow Christians. 
All our efforts are bound up together. Our Gospel mission isn't something we can pick and choose from. And that means that affirming the sanctity of life is much more than a domestic political concern. It means that protecting the unborn is just one part of a vastly more glorious and noble effort to defend God's image in our fellow man.
"If one member suffers, all suffer together; if one member is honored, all rejoice together," we read again in 1 Corinthians 12. 
So let us suffer and rejoice together in all ways. Let us rally around the vulnerable no matter where they are. Let us build a truly pro-life—not just pro-birth—church after Roe.