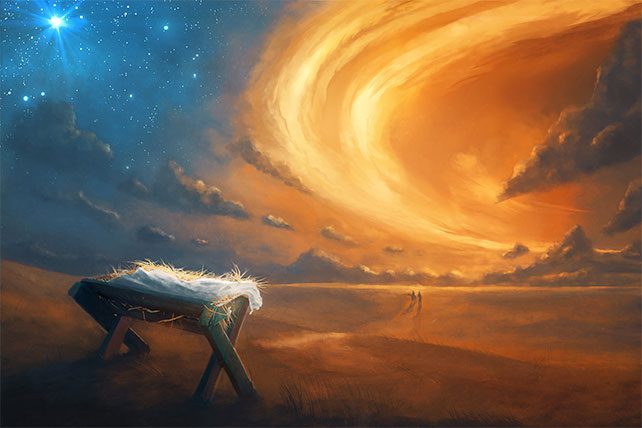 The gospels give us a glimpse of the life of Jesus, but only a glimpse. John the Apostle reminded us "Jesus did many other things as well. If every one of them were written down, I suppose that even the whole world would not have room for the books that would be written." (John 21: 25) In John's final words to us we have been given an invitation to imagine the life of Jesus more fully via a sanctified imagination.
I think pastors need to heed this invitation. A sanctified imangination has the potential to help us connect with the daily lives of our congregation and improve our preaching.
Sanctified Imagination Can Improve Your Preaching
Don't be afraid, we apply our imagination to the life of Christ in more ways than we realize. For example, the scripture tells us only that Mary "gave birth to her firstborn, a son. She wrapped him in cloths and placed him in a manger, because there was no room for them in the inn." (Luke 2: 7) Our imagination provides the barn: the sights, the sounds, even the scent. Some of the most beautiful paintings in history have depicted the details of that night. And if you have ever suffered through a Sunday-school Christmas pageant you will also acknowledge some of the cheesiest dramas ever written have portrayed the events of the nativity. From transcendent beauty on canvas to children wearing ridiculous paste-on beards, our imaginations accompany the revealed word of God. It's OK—we are invited to meditate upon, to imagine, his life.