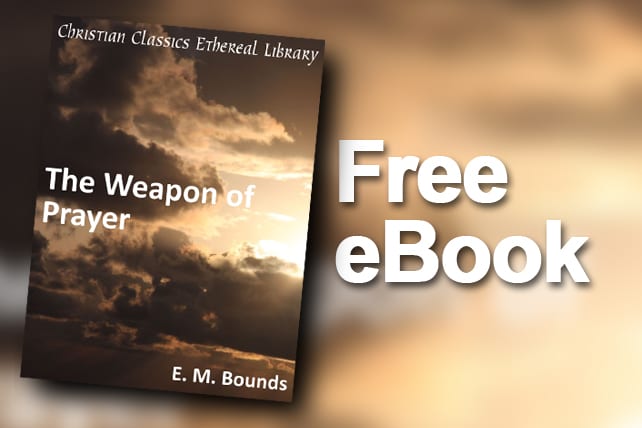 Free eBook
Download this classic work from E.M. Bounds, Purpose in Prayer, in PDF format.
From CCEL, "Why Pray? In his book, The Weapon of Prayer, Edward Bounds states: "The life of the individual believer, his personal salvation, and personal Christian graces have their being, bloom, and fruitage in prayer." His wisdom has impacted Christ-seekers for decades, and his words are as powerful now as they were in the 1800's. Bounds reminds us that throughout Biblical history, many of God's greatest movements were incited by the prayers of God's people. According to Bounds, prayer must be a priority. Other Christian duties, such as sacred works, communion, and church activities, cannot and should not take the place of prayer. "
Resource provided by Christian Classics Ethereal Library

Download Instructions: Follow the on-screen directions at the download site.