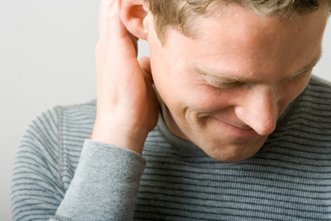 Some of you may find this surprising, but I'm an introvert. I first made the confession in this blog post back in 2012. Now, just because I'm an introvert, that doesn't mean I don't like connecting with people. I absolutely love it. However, I have to train myself to balance the opportunity to connect with others with the discipline of taking time to recharge.
While serving in ministry through the years, I've had to train myself to overcome some of my tendencies and preferences as an introvert for the sake of making others feel comfortable and welcome. Sometimes it was draining, but I felt that it was essential for my ministry to succeed.
Have our churches isolated introverts?
The other day, I found a brilliant post from Adam McHugh on Susan Cain's blog about introverts in the church. In the post, Susan shared the story of an introverted man who was visiting a church and felt overwhelmed after "five people came up to him to introduce themselves." Susan perfectly articulates something I've always wondered about the way we do ministry:
"Evangelicalism has a chatty, mingling informality about it, and no matter how well intentioned that atmosphere is, it can be a difficult environment for those of us who are overwhelmed by large quantities of social interaction and who may connect best with God in silence."
She explains that for some introverts, entering your average evangelical worship service feels like walking into a nonalcoholic cocktail party. A lot of times, our churches don't do introverts any favors as we set expectations that in order to be a "perfect Christian," we have to be overly social with others, zealously sharing our faith.
How can we better minister to introverts in the church?
It seems simple, but having awareness that crowds and constant conversation drain some people is the first step. From there, you can begin to learn how to effectively minister to the various personalities in your church.
Whether you're introverted or extroverted, I encourage you to consider picking up Adam McHugh's book, Introverts in the Church: Finding Our Place in an Extroverted Culture. For introverts, it will help you embrace your personality and learn how to use your introversion to improve your ministry. For extroverts, it will give you an inside look on how half of the members in your church are wired.
Introverts: Do you ever feel isolated because of your personality? How are you working to overcome it?
Pastors: What are some other insights you've learned when it comes to interacting with various personality traits?