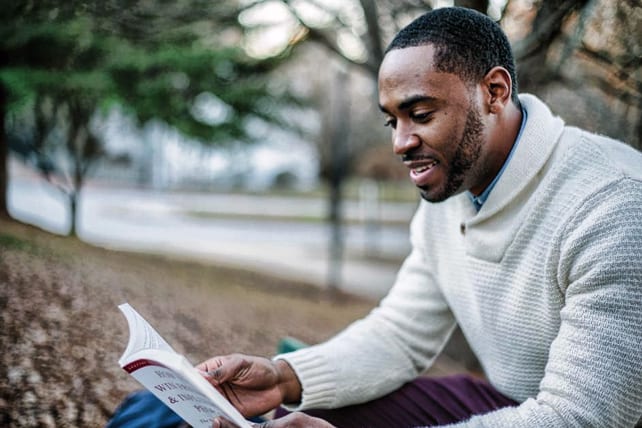 Going on a journey of self-discovery sounds selfish, if we're honest with ourselves. In the church we talk about love and service and how we treat others, but we rarely talk about ourselves. We don't talk about figuring out who you are, or identity, or self-confidence as much as we could, and I think that hole in our teaching is causing Christians to be rather unlikeable.
It's a strange thing to admit the reputation we've earned as Christians, but I think we'd do well to look around and see how we're known.
Recognizing our reputation is the first step to changing it. 
We're seen as judgmental sometimes, quarrelsome, pugnacious. We're easily offended and impose our convictions on other people. We are the captains of unsolicited advice. It's unfortunate that this has become our reputation, and certainly not all of us are like this, but if we look around I think we'll realize, this is often how we come across.
For those of us who don't think we're that way, we're guilty of getting angry at Christians we feel are perpetuating this reputation. We think to ourselves, "Will you just be quiet?" or "Let it go!" But I've had a change of heart recently where I've begun feeling sympathy for people who come across this way.
I think judgement is usually a manifestation of insecurity. 
Think about it that way for a moment. What if the reason Christians came across as judgmental and imposing was because they felt shaky themselves?
It's a theory worth considering, right?
We're easier to provoke when we're insecure, we're more apt to fight for things we're uncertain about ourselves. When you see someone who's truly secure in themselves, you don't often see them arguing; they're able to rest in that confidence.
It's difficult being a Christian. It's hard to know what you believe, let alone live it out. It's hard to live in a world that lives so differently than you want to live, and we're all caught in this tension of freedom and not feeling free quite yet.
And that tension, that insecurity, often brings out the worst in us.
In the church we don't often talk about finding ourselves. It's a phrase left primarily to new-age, self-help books or sometimes someone having a mid-life crisis. But I think we should spend more time here.