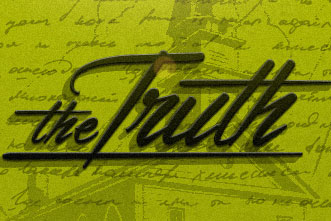 When people drive by your church, what do you think they say? Do they say, "Yeah, this church is incredible, they do such a great job of helping the community"?
I used to think people said that about my church, until I began listening to them.
The truth is, very few churches are talked about this way.
To become a church that's committed to proclaiming the cross of Jesus Christ while also being at the center of the solution for the major issues plaguing our communities, we need to change the way we function in five essential areas:
1. Change the way you think.
I used to think our church was a huge asset to the community, until a conversation with the mayor of our city opened my eyes to the truth.
The city didn't see our church that way at all.
If anyone had asked if we had a compassionate church, I'd have pointed to our support groups for addicts and hurting people, our food pantry, benevolence ministries, our assistance for struggling churches in other countries, and on and on.
But we suddenly realized all of these were for, not with. We held a hand out to these people, but we didn't embrace them—we didn't identify with them and become one of them. Now, we have become committed to make compassion who we are, not just part of what we do.
Caring for people is no longer a department of our church; it has become the soul of our church.
2. Change the way you pray.
Most of us are facing such insurmountable needs in our communities that we have no hope of meeting them all without a miracle. We know we need to pray, but our prayers need to focus on more than just the needs themselves.
In Matthew's gospel, Jesus teaches us something revolutionary: Jesus wants us to pray that the Father would raise up workers to meet the needs we see in our communities.
'The harvest is plentiful but the workers are few. Ask the Lord of the harvest, therefore, to send out workers into his harvest field' (Matthew 9:38).