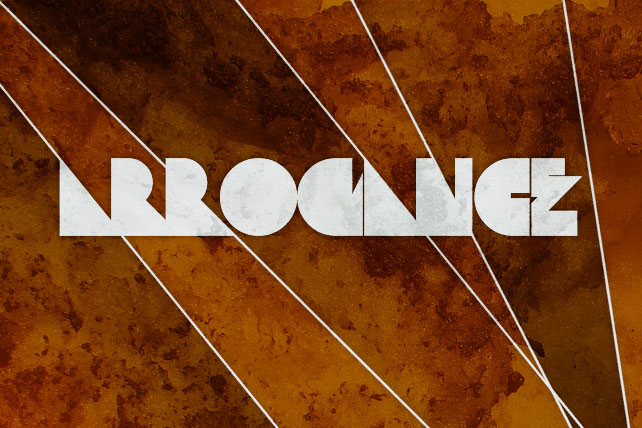 I'm writing this post for me as much as for anyone. In the past months, I've re-read Jim Collins' How the Mighty Fall and Tim Irwin's Derailed. Both of these gripping studies review the process of decline in leaders and organizations, especially in leaders who perhaps once thought themselves invincible.
These studies challenge me because I know I'm prideful. I also know that "pride comes before destruction, and an arrogant spirit before a fall" (Prov. 16:18, HCSB).
With me, use these potential markers of arrogance to avoid such a fall.
Marker #1: You believe few people are as smart as you are.
Not many people actually say these words, but honest leaders must admit they sometimes think this way.
Some reveal this thinking by their ridicule of anybody else "not quite up to my level." Others assume they should be part of almost every discussion, regardless of the topic.
If you assume few people can teach you anything, that assumption should cause you to evaluate your heart.
Marker #2: Your first reaction to negative is to be defensive or to cast blame on others.
If anything adverse (e.g., a lack of growth in the organization, a divided leadership team, a failed program) is always somebody else's fault, you might see yourself as above such declines.
In Jim Collins' words, you may join falling leaders who explain away negative data and "blame external factors for setbacks rather than accept responsibility."[i]
Marker #3: Titles matter to you.
Check your signature line on your email. Look at your company's letterhead and website. Read the bio you send to others who have invited you to speak.
Consider your reaction when someone introduces you without noting your title. Think about how you introduce yourself. If your title has become your first name, you've crossed the line.
Marker #4: You assume your organization cannot fail.
The bottom line for you is this: Your organization cannot fail because you don't fail. You are intelligent enough to figure out the solutions.
Your track record is so filled with successes that failure is unimaginable. And, even if your organization struggles, you can simply replace your co-workers; after all, you are convinced that finding people who want to work for you will not be difficult.
Marker #5: Not knowing "insider information" bothers you.
Arrogance is characterized not only by a belief that we know almost everything, but also by a desire to know the "scoop" before others do. The most important people, we think, deserve to have the details first.
If you get frustrated when you're not in the information's inner circle, you may well be dealing with arrogance.