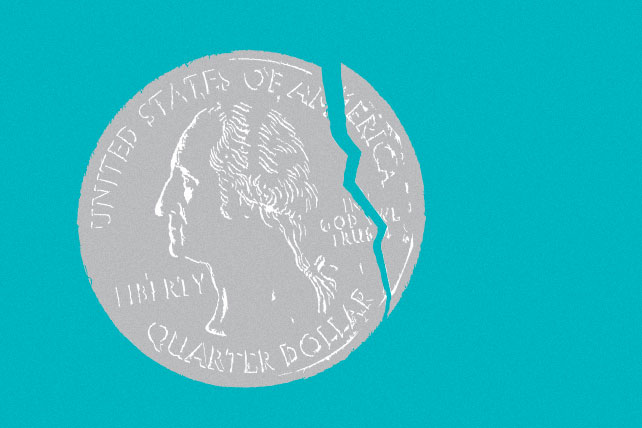 How to Teach People to About Tithing (and Why Some Will Resent It)
"Give and it shall be given unto you" (Luke 6:38). "It is more blessed to give than to receive" (Acts 20:35).

A cartoon shows a fellow in the cemetery holding flowers. The epitaph on the stone before him reads: "Eternally peeved at those who never showed me how to tithe."
That may well happen.
Since our Lord said giving as He taught means laying up treasure in Heaven (Matthew 6:19-21), it follows that some in Heaven are going to be poorer for not having done that.
What does it mean to "be poorer in Heaven"? I don't have a clue.
But there it is.
The bottom line is simply that some spiritual leaders (pastors and teachers) are failing to teach stewardship and will be in trouble when they stand before the Lord. That should matter to us.
The ministries of the Lord Jesus here on earth are weaker and fewer because of the failure of the Lord's people to give faithfully, generously and regularly.
Malachi 3:10's command to "bring ye all the tithes into the storehouse" gave as its reason "that there might be provisions (literally, bread) in my house." This clearly refers to funding the work of the Lord.
(Explanation: God's Word clearly teaches the disciples of the Lord Jesus are to be givers in all areas of life—to the poor, to the needy, to one another as necessary and to support the work of the Lord. Here, we primarily refer to contributing to the work of Jesus through the church.)
At judgement, will non-giving Christians point the finger of blame at their shepherds and mentors for not teaching them the blessings of sacrificial giving? Will both the non-givers and the teachers who failed them be poorer (somehow, don't ask me how) in the afterlife as a result?
I wouldn't be surprised.
Some spiritual disciplines we teach not because they are enjoyable but because they are extremely necessary and eternally profitable, no matter how painful some may find them in the short run.
So, let's admit the obvious here: The carnally minded in every congregation will reject teachings on sacrificial giving and resent anyone teaching it.