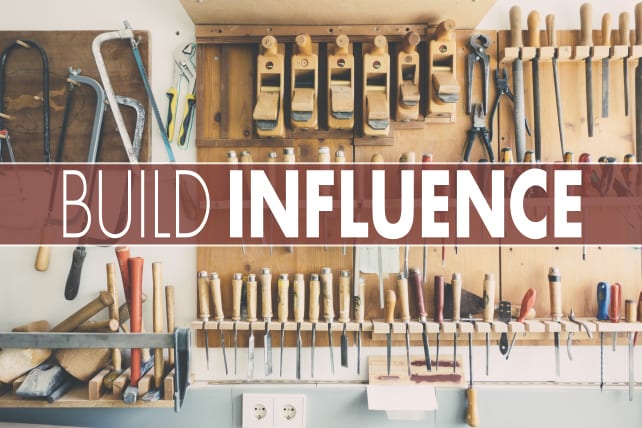 This post comes from a personal place for me. After six years at my previous church, I'm in a new place of service. I'm with new people, new coworkers and a new environment. Being a pastor and someone who wants to influence the lives of the people around me for the kingdom, I've been doing a lot of thinking on how to build influence.
The truth is, there's really no way to microwave building influence. It only comes through time. You have to struggle together, do life together, experience trial together, be honest with each other and show love over an amount of time in order to truly build influence.
That being said, however, there are some things that I believe help speed the process along a little. Here are a few…
Be You
Yes, this one may seem obvious, but it's important. When we show up in a new spot, the tendency is to turn into a slightly different version of ourselves (based on who we're with and the temperature of the place we're in) in order to kind of fit in and feel like we're a part of it. There's some good that comes from that, but not as much long-term good as simply being yourself. Don't hide who you really are. People see through the facade and will be even more reluctant to trust you.
Find Ways to Network
Go where the people are. In order to build influence, you have to get to know people and have them get to know you. Find where the people are and make an effort to go there. Do they get to work early and hang out in someone's office or a break room? Find a way to be there. Do they go to lunch the same time? Try to put yourself in a spot to get invited and go. Do you have an office? Find a way to help people feel welcome in it. Don't be creepy, but be available and willing.
Over-Help
Once again, don't be creepy or clingy or annoying, but be available and willing to help the people around you. This may mean you do something things, for a season, that you typically wouldn't or wouldn't have time for. Do them. This will help people see that you're a team player and have everyone's well-being and desires at heart.
Influence isn't instant. It takes time, but we can slip into a spot and make it happen a little faster than it typically would.
Thoughts? Suggestions?
This article originally appeared here.