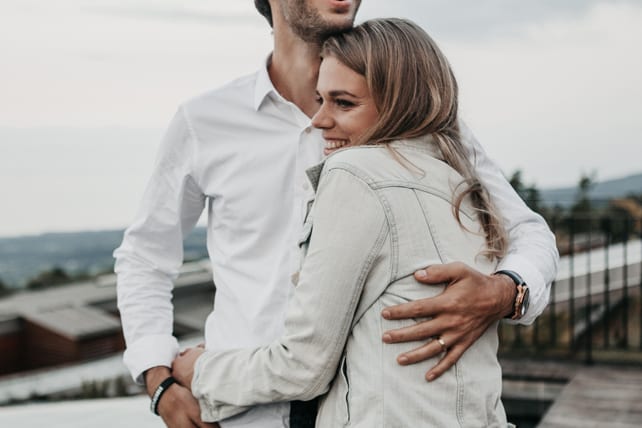 Seven years ago when my husband first donned the title Pastor and I was the new pastor's wife, I thought I knew what it'd be like. In my head, my responsibilities as Pastor's Wife included the following: being on-time for church so I could sit in the front row next to him, dressing like a pastor's wife (stylish and put together, but appropriately modest), smiling and introducing myself to every church newcomer, attending all church events and always being willing to work in the nursery. (That last one was a struggle, but I committed to the role.)
But, now I realize how shallow my view of the pastor's wife role truly was. As I've sorted through my unofficial job description, I've found that instead of dressing nice and being willing to change diapers, the most critical parts of my job don't even take place on Sunday mornings.
Here are four tips for the new pastor's wife—what I wish I had understood before we planted our church.
1. As a New Pastor's Wife, Change Your View of Saturdays.
One of my biggest surprises as we entered the ministry is how Saturdays changed. They used to be days of leisure and fun. Saturday nights were the pinnacle of the weekend—restful and enjoyable. Once my husband became a pastor, Saturday suddenly felt like a Monday afternoon. Crises always happen on Saturdays. Volunteers always notify you that they can't be there the next morning—on Saturday. People inform you they're leaving the church—on Saturday. All of this piles onto your husband's stress in preparing a sermon that he feels confident the Lord has given him for the next morning.
In short, Saturdays can stink.
I spent the first few years resenting that aspect of ministry. I missed Saturdays. I felt sad that while friends got together for Saturday night outings, we stayed home for my husband to do sermon prep. Saturday nights, after the kids were in bed, felt lonely. Add into that mix the reality of spiritual warfare—which seems to amp up in the pastor's home on Saturdays—and the former "fun day" became one I dreaded each week.
Now, I've adjusted my thinking. I plan our fun for Fridays, my husband's day off each week, and have shifted our week to accommodate for the stress of Saturdays. Be ready, new pastor's wife. And, if a few months in you feel like you are the only one scrolling Facebook every Saturday night, reach out to a few other pastors' wives. Chances are they're in the same spot.
2. As a New Pastor's Wife, Your Opinions Matter, So Choose Wisely When to Share Them.
I tend to be a bit of a perfectionist, especially when it comes to event planning. I knew better than to critique my husband's sermon each week. (Sidenote: This is a horrible idea, friends, if you haven't figured that one out already.) But, I didn't know that I shouldn't let him know every other thing that I saw that was "wrong" about the morning. The donuts weren't really arranged well. Did you see what they were doing in the kids area? Why wasn't the greeter on time? Did you see how many typos were in the worship guide?
Yes. I let him know. I mean, if I didn't tell him, who would? Right?
Only problem is, it didn't help. At all. In fact, it caused undue strain on our marriage. I had skills, gifts and talents I wanted to bring to our newly forming congregation. But, turns out the best thing I could do for our church was encourage my husband, rather than criticize every aspect of our Sunday morning service.
3. As a New Pastor's Wife,  Encouraging the Pastor Is the Toughest Job You'll Ever Have.
I have a bumper sticker on my bulletin board from our military days that reads, "Marine wife: Toughest Job in the Corps." I'd like to change that to "Pastor's wife: Toughest Job in the Ministry"
Truly, we pastors' wives belong to a sorority of women who will understand what no common churchgoing lady ever will: the depths of struggle involved in pastoring a church. We know the heartbreak he feels every time someone leaves the church. We know the lows he faces on those Sundays he decides he's better off working at McDonald's. And, we understand the burden he deals with carrying others' secrets because we carry his secrets.
I've experienced seasons where I didn't want to encourage my husband anymore. But, I've also gone through seasons where I gently uttered the right words because, though I knew he wouldn't receive them in the moment, they needed to be said. Do whatever you can to stay encouraged yourself because helping him stay encouraged may be your biggest challenge.
4. As a New Pastor's Wife, Give Yourself Grace.
Finally, I wish someone had told me that a pastor's wife could be human. We can pick our own friends—versus feeling obliged to befriend every woman in the church. We can wear clothes that match our style and personality, and sit where we're most comfortable during church. Those not gifted for children's ministry can say "no" to weekly nursery duty. Likewise, those skilled with the littlest ones can run the nursery.
Above all else, it's most important to give yourself grace and not expect perfection from your appearance, your children or (most of all) your husband. Ministry life will not be without its challenges. Perfection—and lack of struggle—are unrealistic expectations. Give yourself and your family lots of grace as you endure.