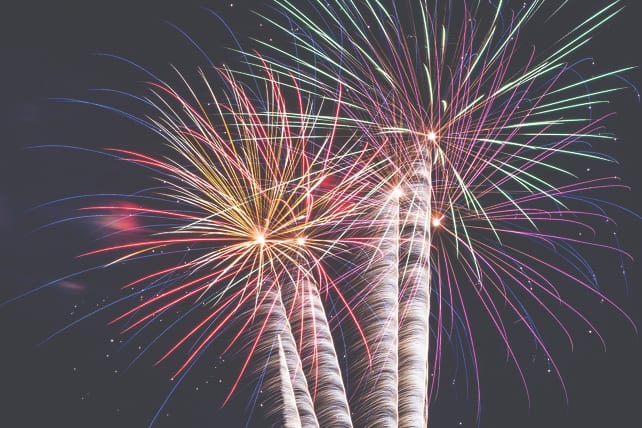 I grew up going to Disney World quite often, and my family is filled with Disney fanatics. My family and I are going there soon, and we are going to have a blast. Of course, I have a hard time not looking at things from the perspective of leading a local church, and even going to Disney World is no different.
Boiling down what I learn when I go there, I see seven key things churches can learn from Disney World:
People Crave Excellence
Everywhere you turn, excellence is present at Disney World. No paint is chipping. No sign is crooked. Everything is spelled correctly. They start events at the precise time they advertise. There is no trash anywhere on the ground. People are greeting you everywhere you go.
The place is just filled with a culture of excellence.
Church leader: If Disney World has excellence, shouldn't church leaders demand it even more? We exist not for entertaining customers, but for leading more people to Christ! Excellence in all things and all things to the glory of God!
Cast a Big Vision and Creatively Tell Your Story
There's no doubt that Walt Disney was a visionary. Tons of books have been written about Walt and his visionary creativity. Something cool about Disney World is that they not only have a big vision, but they communicate it creatively.
John Maxwell says we need to communicate our vision consistently, creatively and clearly.
Let me give you an example of this: When you enter Magic Kingdom, and you walk down Main Street, the epicenter of the park is Cinderella's Castle, with a big statue right in front of it. You can see the statue below. This is a creative way to tell part of the story.
Church leader: We need to cast a big vision and creatively tell the story.
Create Photography Opportunities
There are photographers all over Disney World. For real. They're seemingly everywhere. Why? Because people are more obsessed with taking pictures of themselves and their families than ever before.
Church leader: Why don't we as churches think about this? Create photography opportunities at your church through two avenues: (1) Create photo booths; (2) Have amateur photographers who attend your church take a lot of pictures.
At our church, we created a photo booth for Christmas, and families and friends love taking pictures every Sunday this Christmas season. Check out my family in the photo booth at Church of the Highlands:
Use Consistent and Bright Colors
Doesn't it drive you crazy when churches have boring colors in their logo? Even worse, they don't have any key colors…they just throw together random colors for whatever.
At Disney World, almost all of their signage has purple backgrounds. Their theme is consistently bright. Why? Because they want it to be family friendly and fun. Churches should be family friendly and fun!
Church leader: Analyze the colors you use. Are they consistent? Are they bright?
When in Doubt, Put Up More Signage
The sign department at Disney World must be huge because they have a lot of signs. I love good signage. Click here to read an entire post I've written about church signage.
Disney has figured out signage. People would rather be told too much about when to turn right to get to Space Mountain than having to ask people.
Church leader: This week, make a commitment to yourself that you'll walk through your entire church campus(es) and look at every angle of signage (or lack thereof).
Accurately Communicate What to Expect
When planning a Disney trip, you can look up the busiest and least busy times for the various parks. When you arrive at a park, you're immediately given a map and list of when various shows take place.
When you arrive at a ride, there is a big number that indicates the estimated wait time. In order to make sure they're accurate, they often give a lanyard with an attached card to give to the cast member when getting on the ride to indicate the exact time (down to the second) one had to wait.
Church leader: People who attend your church want to know what to expect. They don't want to know what you wish they'd expect, but instead desire to know a real perspective—with complete accuracy.
Change With the Technological Times
When I was a kid, you'd simply show up at one of the parks at Disney World and wait in long lines. Then, they developed "Fast Passes" with slips of paper. These fast passes allow you to jump nearly to the front of the line. Now, they have a combination of things: magic bands (bracelets) that contain your ticket and fast passes.
Their app allows you to reserve fast passes months in advance. You can even buy your Disney World tickets on the app. You can look up wait times for rides on the app. You can look at your family's pictures on the app.
What's my point? Disney World has changed with the technological times to get better.
Church leader: What is some technology you and your church need to adopt to get better at leading more people to Jesus? A better website? An app? Live streaming? Podcasting?
If people fly from all over the world to see a castle and a mouse with red pants because it is all presented so well, I pray we can take something with significance—the message of Jesus Christ—and tell people about Him the best ways possible.
Have any extra thoughts?
This article originally appeared here.