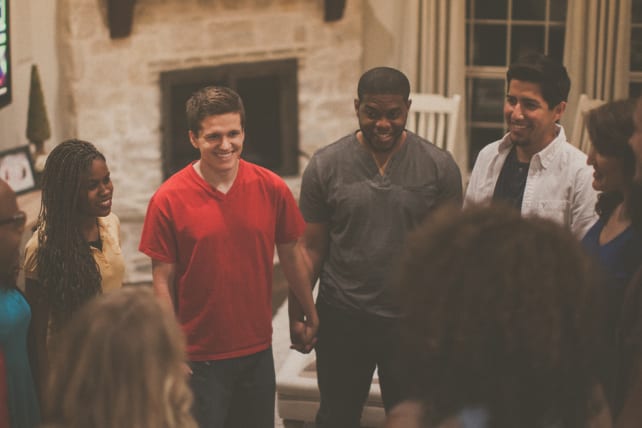 In theory, very few people in the American church are opposed to the idea of racial and cultural diversity. But experience would suggest that on this issue good intentions do not equal forward progress.
A number of recent articles portend even more difficult days. A recent article, for instance, in the New York Times describes "a quiet exodus" of African Americans from predominantly white evangelical churches. Once hopeful about the prospects of racial reconciliation, many believers of color—those who were bold enough to enter "white church" settings as pioneers—have grown disheartened and weary by the lack of progress. Some have silently slipped out to re-join congregations that more closely reflect their culture.
The challenges we face regarding diversity and reconciliation are not new, but for many people—like me—in the majority culture, they possess a new urgency. Sadly, we have been late to the game, insensitive to concerns that don't affect our families as directly or as acutely as they have affected brothers and sisters of color. For that alone, we have reason to repent. I thank God for the progress he has made in my own heart regarding this and for the progress I am seeing in a number of friends—both in our church and in churches like ours across the nation. Far too many of us white Christians assumed that racial disparity was an issue only past generations needed to deal with. Recent turmoil has made it obvious to all of us that we still live in a very racialized society. That's tough to accept, but it's necessary if we're going to move forward.
Fortunately for Christians, I don't think the situation is quite as bleak as many make it out to be. God has declared that diversity is his intention for the church, and he has given his Spirit with the promise that he will make it happen (Ephesians 3:1-13; 4:4-5). Racial reconciliation is a reality that God has declared over us in Christ. Inter-racial harmony was one of the distinguishing marks of gospel proclamation in the ancient world, and the unifying power of the gospel hasn't faded.
Our efforts at The Summit Church along this line are guided by the plumb line, "The church should reflect the diversity of its community and declare the diversity of the kingdom." Unity across race and ethnicity is one of the hallmarks of the gospel, a sign to the world that the gospel has real power (Ephesians 2). Our congregations should bespeak a unity that goes beyond a shared cultural and religious heritage. It should point to a divine unity, established by our common problem, sin; our common hope, salvation; and our common life, the Spirit. Furthermore, our unity is to be a sign, preview, and firstfruits of the coming kingdom, in which every tribe, tongue, language, and nation will gather around Christ's throne in all their resplendent cultural distinctives (Revelation 5).
Our journey toward this goal hasn't been easy—true diversification never is. But we've learned that pursuing racial reconciliation isn't a niche "project" for a select few; rather, it is an essential part of discipleship and the responsibility of every follower of Jesus.
For those of us in the majority culture, this process has begun with a posture of listening, not talking. The definition of a blind spot, after all, is a weakness that we don't know that we have. Historically, the most insidious blind spots result from positions of privilege and power. If we are serious about discovering these blind spots, it means committing ourselves to uncomfortable conversations where we seek more to understand that we do to be understood.
Not only will we find the experience of listening uncomfortable, we will also likely find that some of the changes necessary to reflect the diversity of the body of Christ are uncomfortable, too. If we want the SBC to be a homogeneous, conservative, white Anglo-Saxon movement, then cultural hegemony is fine. But if we want to reach the diverse communities throughout the U.S., then we better get ready to change our cultural and leadership structures.