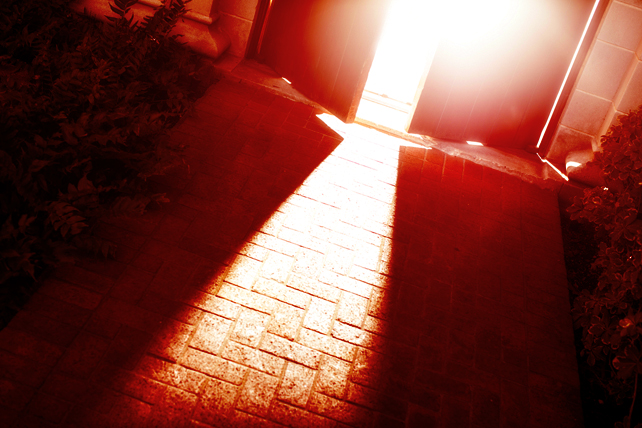 If you don't think you can be a church member and go to hell anyway, please read on. In 2002, I began ministry in a new church. I promised God that I would follow the biblical dictates to structure and build this body of people into a New Testament church. My exact words that day in my study were, "Lord, if I must go, allow this work to be an experiment in the lab of the world for building and maintaining a New Testament church."
The church today, as was the church of Laodicea, is neither cold nor hot. It is not icy-cold, as is the world who has never heard the gospel. Nor is it fire-hot like a church that knows and accepts its rightful purpose in bringing Christ to the world. Rather, it is lukewarm. Having been forged by the grace of the gospel, we have now cooled down and become tepid, mainly due to our perceived self-sufficiency.
The crowds that show up at our churches are, for the most part, spectators and miracle-seekers. They are not looking for the spiritual growth that comes from the Word of God and the inspiration of the Holy Spirit.
We send checks to corporate offices and send missionaries to foreign lands, but the majority of American church members have outsourced the Great Commission to a select few, and we have totally absolved ourselves of any personal responsibility to make disciples as we go through this life.
Jesus says that a successful church is one that produces spiritual results in the lives of people. If the church is not producing spiritual results, it is not fulfilling the mission of the New Testament church. Jesus wanted to see if His teachings and examples were taking hold in the minds and hearts of His disciples. There is a reason why He spent three years with 12 men as He set up the New Testament church. The reason is relational discipleship, which cannot be accomplished in large groups as effectively as in smaller ones.
How to Be a Church Member and Go to Hell Anyway
"How to Be a Church Member and Go to Hell Anyway" was the title of a series I preached in my first pastorate. The point of this series was to focus on the things that church members consider sacred and accept as spiritual truth. Mainly, it demonstrated the fact that being religious and being rightly related to Christ are two very different things with very different destinies.
During the invitation, a 67-year-old grandmother came forward to accept Jesus as her Savior. Her statement to me was, "Pastor, when I was 12 years old, my mother made me sit on that bench right there until I joined the church. I have realized that, back then, I got religion, but today, I want to get Jesus."
While this salvation delighted heaven and her pastor, it did not delight the members of the church. They attacked the woman as only church folk can do, verbally and by disassociating with her within their cliques. Nothing in my estimation was more evil than this: to see and hear how church folk treated this woman because she came to Christ. She left our church.
One of the deacons approached me in the midst of the series and questioned my premise. He told me the title of the series suggested there are lost people in the church, and I should preach more comforting messages. When I confirmed that there were lost people in the church, and that he was exactly right concerning my premise, he went on to say, "That's not true. We have been a church for 190 years, and we have come this far by faith."
When human history, human heart and human head govern one's relationship—or lack thereof—with Christ, there is zero acknowledgment of the Word of God. Without such acknowledgement, it is impossible to know the will of God or to perform the work of God. The question the deacon asked me in order to argue his point was, "Reverend, how do you explain all these years of existence and these buildings and people who have faithfully lasted almost 200 years?" My reply was a story I heard from a professor years earlier. There was a delegation of Chinese Christians who were brought to the United States to observe the success and largess of a certain denomination. Upon the completion of the trip, the church leader asked the Chinese visitors what their observations had taught them. They replied, "We have learned and are amazed by the fact that the American church can accomplish so much without God."
Why must we fight for the relevance of the New Testament church? Because the church is not complete, and Satan is not yet confined. Moreover, because the believer must not be led to believe that a seat in the sanctuary takes the place of the hands, feet, heart, eyes, and voice of Jesus Christ in the streets.
"You Can Be a Church Member and Go to Hell Anyway" excer[ted from Not on My Watch: Practical Principles for Planting, Pastoring and Preaching the Word of God by Robert L. Williams