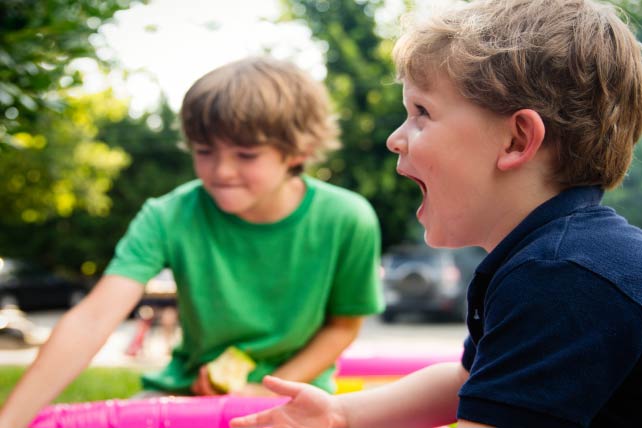 Pam and I are not parents, so I'm always hesitant to write about parenting. Nevertheless, I want you to know what I hear anecdotally about the difficulty of raising PK's today. At the end of this post, though, I'm also asking pastors to let us know what's worked well as they've parented their kids.
8 Reasons It's Harder to Raise PK's Today
1. The local church often still implicitly expects the pastor's kids to be almost perfect.
Nobody I know would say it that clearly, but they sometimes act that way. They hold PKs to standards they'd never require of their own kids—and they blow the faults of PKs far out of proportion.
2. Social media has made stupid decisions a lot more public.
Even PK's in their youthfulness sometimes post things they come to regret. The problem is that the Internet makes it possible for others to magnify and distribute their mistakes.
3. The Internet has sometimes exposed PK's to painful internal church conflict.
More than one pastor has faced opposition spread through the Internet and social media. No matter how hard pastors try to shield their families, it's almost impossible to protect them completely.
4. Pastors and their families tend to be isolated—even at times from their own congregation.
When pastors isolate themselves, they move away not only from potential friends, but also from others who've already walked in their shoes. That is, they distance themselves from veteran parents who can help them in our own parenting.
5. PK's have ready access to temptation and sin via the Web.
Our generation faced similar issues, but the access to trouble seems much more available now. Now, it's almost as if temptation chases us without our even intentionally looking for it.
6. Many churches give children and teens few places to ask honest (but hard) questions of faith.
That's largely because churches haven't created good discipleship pathways that provide a place for honest discussion. And, PKs who do have those kinds of questions are often afraid to admit them or ask them anyway, lest they bring embarrassment to their parents.
7. Increasingly, cultural changes compete with church attendance and participation.
Gone are the days when sports and school events were never scheduled on Sundays, and pastor families must make hard decisions when their children are left out of some of these events.
8. Preachers are much more accessible now via email, texts, etc.—which only creates more tension with finding family time.
We pastors have always been "on call," but it used to be that people had to call us on the telephone to reach us. It's still our decision when we respond to emails and texts, but it's tempting to let continual electronic conversations get in the way of focused parenting.
Pastors, help us here. What steps have you taken to parent well?
This article about raising PK's originally appeared here.