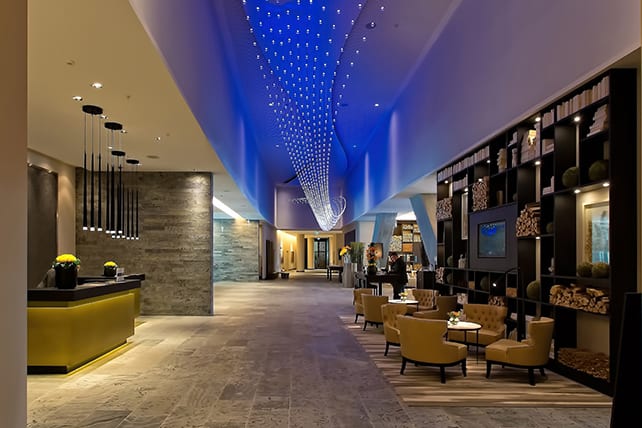 Being small does not mean that something is broken. But if something is broken, you can't fix it by making it bigger. Bigger fixes nothing.
The principle that bigger fixes nothing was reinforced for me recently in a surprisingly unlikely place. Reality TV.
For many years, on their TV shows, Kitchen Nightmares and Restaurant: Impossible, Gordon Ramsay and Robert Irvine attempted to turn struggling restaurants around. The principles they use are time-tested and valid, even if the theatrics are staged (allegedly). But I've noticed one thing missing from every episode:
They never tell a struggling restaurant owner that the restaurant needs to be bigger. Because bigger fixes nothing.
Instead, they apply a set of principles to help small, struggling restaurants become small, successful restaurants. These restaurant experts have figured out something that church leaders often forget.
Bigger fixes nothing.
When healthy small churches grow, they become healthy big churches. When unhealthy small churches grow, they become unhealthy big churches. So instead of telling struggling churches to get bigger, let's help them become healthy.
If those churches grow as a result of their health, that's great! If not? At least they'll be healthy.
If your church is small and struggling, these principles might be your lifeline. If your church is small and healthy, they can strengthen what you're already doing.
1. Simplify the Menu
IN A RESTAURANT, THIS MEANS: Stop trying to emulate the vast menu choices of the big restaurants. Small restaurants can't keep that many ingredients in stock, so the quality suffers. It's better to have fewer choices on a smaller menu, suited to the strengths of the chef. The costs go down, the items are always available, and the quality goes up.
Less is more.
IN A CHURCH, THIS MEANS: Stop trying to emulate the menu of ministries offered by big churches. It's better to have fewer choices, suited to the gifts of the pastor and volunteers, meeting specific, current needs of the church members and the surrounding community.
The budget drops, the ministries you keep are better, and everyone's church experience is more positive.
Less is more.
2. Cook Fresh and Local
RESTAURANT: Stop re-heating frozen food in the microwave. People eat at restaurants to get an experience they can't get at home. If your restaurant is on the coast, buy fresh fish. In dairy country? Feature local cheeses.
CHURCH: Stop preaching downloaded sermons from other preachers. If you found it online, so can the congregation. People want to hear your take on God's Word, not a re-heated sermon from someone else.
There's only one way to do that. Spend time in God's Word. Hear what God is saying to your heart, not just for a sermon, but for you.
Keep it local – what's God saying to those of us right here?
Keep it fresh – what's God saying to you right now?