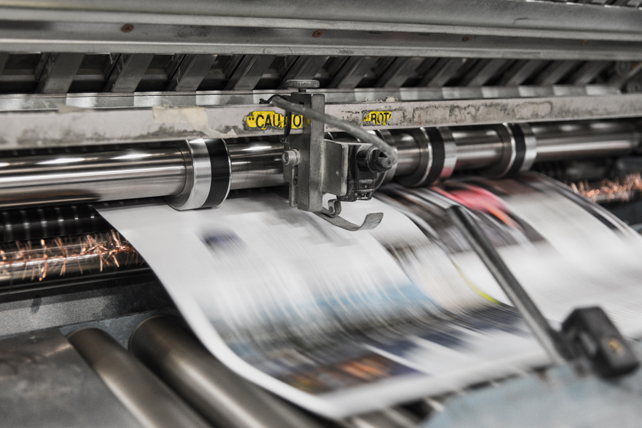 Church leaders are facing a difficult decision as the COVID curve starts to flatten: Is it in the best interest of their congregation to reopen facilities and meet in-person or stay closed a while longer? How do you weigh the potential health risks of opening against the potential spiritual, psychological and financial risks of staying closed? How do you avoid bad press in all this?
The Washington Post reported that donations to churches have plummeted during coronavirus – in part because many small churches are not equipped to accept electronic donations or stream online services. One Mississippi church leader said that nearly a third of his congregation was uncomfortable with electronic technology. While the number of churches engaging digital tools has increased significantly, 7% of churches said they still aren't streaming their services online, according to a recent Barna poll.
Even among those who are, many congregants in rural areas don't have internet or social media access, making online services inaccessible to them. The financial strain and the inability to reach all of their members in this spiritually challenging time has put pressure on churches to reopen. At the same time, reopening is also a risk, considering that in-person church gatherings could easily spread the virus.
The reality is, churches today have to think a bit like businesses; they have to balance budgets, pay staff, recruit and retain members, and remain relevant in their services. That's not a bad thing. Strong business acumen and a strong faith foundation aren't mutually exclusive, and churches who are operationally adept often do a better job of reaching and retaining more people.
This is why churches should also be thinking seriously about their communications and public relations strategy as they consider reopening. As a longtime member of a large and thriving church and two decades as a public relations strategist, I have seen a lot of good, but also some mistakes when it comes to church communications.
Here are my six tips for church leaders to avoid bad press in making critical decisions right now:
1) Avoid bad press by being informed.
As you consider reopening, understand your state orders and what's required to be in compliance; violating state orders could cause negative media attention and alienate members of your congregation. Understand CDC Guidelines and how you can help protect your congregation. Consider consulting with experts who can give you guidance around mitigation steps or advise on legal requirements. If you're contacted by a reporter accusing your church of violating state orders, would you be knowledgeable enough to prove them wrong?
2) Avoid bad press by making sure leaders are informed.
Discuss the reopening plan with internal leaders first, so they feel like they're part of whatever decision is ultimately made. Be prepared to answer questions; many of their questions will undoubtedly be questions you will eventually have to field from members, neighbors and local officials. Internal leaders can also help identify challenges and questions that you may not have foreseen. Your team leaders will also be the ones to field direct questions from the congregation; having your team leaders clearly articulate the plan, the first time, will avoid ambiguity and negative social media comments about the church from parishioners.
3) Avoid bad press by over-communicating with your community.  
Prior to reopening, use appropriate communication channels to reassure key community officials that your decision has been made with thoughtful consideration. Let them know that you are following the appropriate state orders, have consulted with relevant experts, and that you and your leadership team will continue to monitor the situation and quickly make appropriate changes if infection spikes in your church community. Then, use appropriate channels to inform your full staff and congregation. It is important to over-communicate that their health is your top priority. You may want to continue offering online services so that those who aren't comfortable returning yet can still access the services.
4) Avoid bad press by proactively preparing for media questions.
Before the reopening plan is announced, develop a plan for external media inquiries. This should include:
– Identifying and preparing a public spokesperson(s).
– Making sure all staff and leadership know to direct inquiries to that person.
– Preparing a holding statement and talking points for spokesperson(s).
Know that you are under no obligation to do media interviews. Be careful about agreeing to media interviews, unless you're sure they will be friendly and favorable. Some interviews could end up doing more harm than good. Don't be afraid to keep media communications to email and respond to their inquires if they are reasonable. A non-response could be worse, because the reporter could find a disgruntled or ill-informed congregant that could be presented in the news as the only representative of the church.
5) Avoid bad press by being aware.
Remember that your entire worship service is usable for news media reporting. Speak the truth, but keep in mind that spiritual rhetoric about the virus could be misunderstood and misconstrued by the media and general public. Church members might be approached to be interviewed for news stories. Take social distancing measures, and do not have members share cups for communion. Not only does this increase your congregation's safety, but any photos that may leak will show that you are taking safety guidelines seriously.
6) Avoid bad press by being alert.
Monitor your local news for stories that mention your church or COVID-related news in your community. Set up Google alerts and scan local news web sites for stories. You never want to be caught off guard without relevant statements prepared.
Inevitably, the decision to reopen will be unique for every church, considering factors like size, whether the church is in a virus hotspot, and whether a church has been able to effectively serve its congregation digitally. States are all confronting this with vastly different strategies and timelines.
A plan to reopen could involve multiple stages or adjustments, from offering drive-in services, to limiting the number of services, to making special accommodations for the most vulnerable and suspending children's activities temporarily. In I Corinthians 14, the Apostle Paul writes to the church in Corinth in verse 40, "Let all things be done decently and in order." Church communications and public relations shouldn't be any different. Whatever the plans, it's important to communicate them well to all of your stakeholders and be ready to answer any questions that arise.