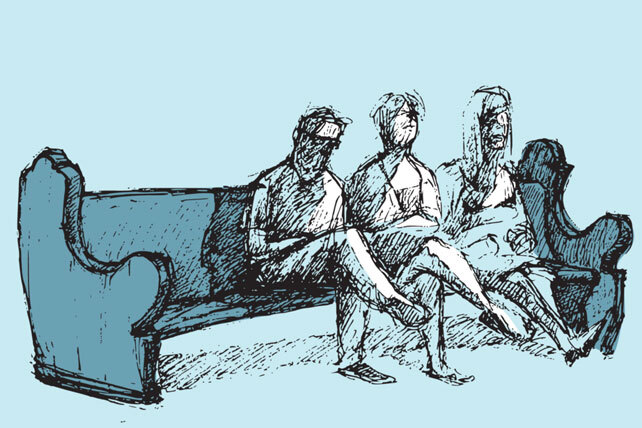 As states across the U.S. begin to lift their stay-at-home orders, churches have a lot of things to take into consideration as they prepare to welcome people back into their sanctuaries. In addition to cleaning taking on an unprecedented priority, one Texas pastor believes communicating those new cleaning policies is going to take on more importance than communicating the theme of your next sermon series. 
Even when churches are officially open again, "people are going to be skeptical of crowds," Pastor Nic Burleson of Timber Ridge Church in Stephenville, Texas, contends. For this reason, pastors and church leaders will need to diligently communicate what they are doing to clean facilities and ensure they are being as careful as possible with their members' health.
Guidelines released by the White House a little more than a week ago present a three-phase approach to "Opening Up America Again" and include specific instructions for houses of worship. In order to operate under phase one guidelines, states must reach certain criteria, such as being able to prove a downward trajectory of documented COVID-19 cases within a 14-day period. Hospitals must also be able to treat all patients without crisis care and have a "robust testing program in place for at-risk healthcare workers, including emerging antibody testing." 
If states meet these threshold requirements, they can observe the guidelines in phase one of the President's plan. In phase one, churches and other houses of worship may meet as long as they practice "strict physical distancing protocols" such as maintaining six feet of distance between individuals or parties from another household.
The guidelines also stipulate that during phase one, "social settings of more than 10 people, where appropriate distancing may not be practical, should be avoided unless precautionary measures are observed." In phase two, that number of people is raised to 50. Phase three does not specify a number of people.
So what, exactly, are these precautionary measures, specifically the ones churches should observe so that they can welcome congregants into their buildings again?
Churches Need to Consider Guidelines From The White House, CDC, and State Authorities
Burleson took to YouTube to offer some advice as a church leader trying to navigate the guidelines. Burleson admitted finding the guidelines for your state and understanding them in the context of the federal guidelines and the Centers for Disease Control (CDC) can be a bit tricky. 
For instance, Burleson says that the CDC guidelines stipulate having no more than 10 children in a room at one time and recommend checking each child's temperature before allowing them entry. Children who are exhibiting symptoms of sickness should be sent home. These guidelines from the CDC may offer more information than a particular state's guidelines concerning children. Many churches, says Burleson, are forgoing opening their children's ministry for the time being, even if the rest of the church is meeting. 
As far as restrooms are concerned, Burleson speculates his church will need to have attendants in the restrooms the entire time people may be using the facilities. They will also have door attendants at every door that people may walk through, who are masked and gloved so that people entering or exiting the building don't have to touch anything.  
Burleson says his church is also putting all food service on hold. At Timber Ridge, which he describes as being built on a platform of hospitality, the focus on helping people feel welcome used to revolve around "donuts, coffee, hugs and handshakes." Now, he says, hospitality is focused on proving the church is taking a visitor's health into consideration.
Guidelines for Churches in Georgia
Advice published by the Georgia Baptist Mission Board gives some specific guidelines for cleaning the church, adjusting worship services, and thinking through children's church. We've summarized most of the points this organization brings up into three categories: those having to do with facility considerations and cleaning, worship service adjustments, and special considerations for children's areas. 
Cleaning and Facility Considerations
Most of the suggestions for the church facility itself revolve around cleaning. "Consider shampooing carpets, sanitizing pews, bathrooms, doorknobs, light switches, and microphones." Use proper disinfectants, ones approved by the CDC to kill the coronavirus. 
Take things out of the sanctuary that aren't absolutely essential to the service so that cleaning is easier. For instance, it's not a good idea to use hymnals or communal Bibles right now. These can be removed and placed in storage for the time being.