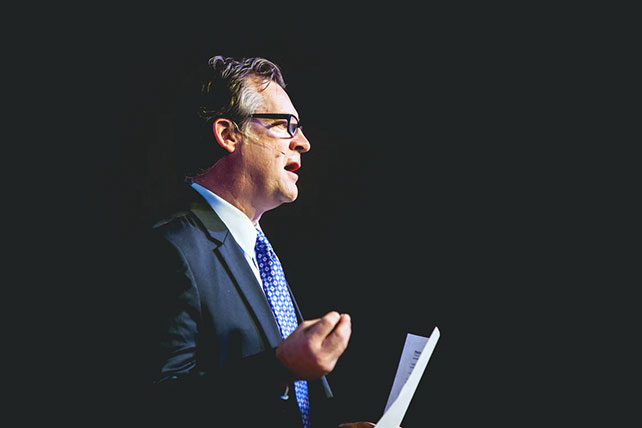 I'm excited about preaching at my church this coming weekend, but I'm also burdened about it. I suspect I speak for most preachers as I write these words, and I'm asking you to pray today, tomorrow, and Sunday for all preachers you know.
We love to preach, but we also recognize the seriousness of the task. We are privileged to talk about the best good news ever—but that's weighty work.
We stand as God's called leader, but we also know we'll answer to Him as His servant. The former is an incredibly overwhelming thought, and the latter is a deeply convicting one.
We're excited about seeing people respond affirmatively to the gospel, but we know some will likely walk away without change. Even when people get saved, others will leave still in their rebellion. We preachers often grieve for them more than they do.
We've studied hard (I trust . . .), but we also realize we don't always communicate our message well. Some of us then later dwell far too much on our sermon weaknesses than our sermon strengths.
We've prayed for our message and our service, but we never think we've prayed enough. Every preacher I know admits he could have spent more time seeking the Father in the sermon prep process—and we wonder what might have happened had we prayed more.
We're humbled by this privilege to preach, but we also admit how much we like recognition for our skills. We know there's a very fine line between wanting God to use us mightily and wanting the world to know how much God is using us.
We'll be grateful for the number of folks who attend in person, but we know we're sometimes disappointed by the COVID-era crowds. We don't like that reality in our hearts, and we know the weekend attendance might reveal that tendency again.
We'll be focused on communicating the gospel well, but also know that some conversation with a parishioner prior to preaching might distract us—particularly if we're in a tough church situation. Preaching is both a joy, yet we know the other issues still lurk when the preaching's over.
Pastors, what would you add to this list?
This article originally appeared here.