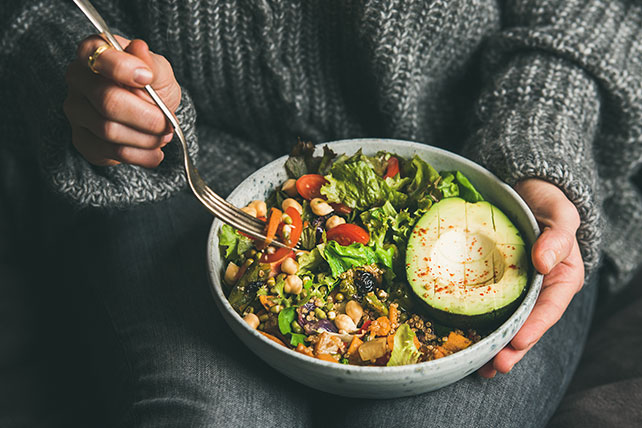 The Biblical Mandate to Take Care of Your Body
"Thou shalt not kill" (Exo. 20:13)
The sixth commandment requires that we preserve our lives and the lives of others. This does not prohibit self-defense, lawful war, or capital punishment, but it certainly forbids us to harm ourselves and others. To put it positively, the commandment tells us to take care of our bodies.
Why should we take care of our bodies?
Let me give you two basic reasons. First, God created our bodies. The prologue to the Ten Commandments states, "And God spake all these words" (Ex. 20:1). And who is this God who spoke all the words of the Law? This is the God who created the heaven and the earth (Gen. 1:1). This is the Elohim God who created us (our body and soul) in his own image (Gen. 1:27). So by introducing himself as Elohim, God is reminding his people that he is their creator. God is saying to them, as it were, "I am the God who created your body. Therefore, do not harm your body and the bodies of others. I created your body in my own image, and on that basis, respect it."
When you disregard your body, you disrespect the One who created it. Your body is the crowning work of God's creation (Gen 1:31). Thus, treat it as special. It is the excellent work of God's hands given to you as a gift. The way you treat your body can be an indicator of the level of your appreciation for the One who gave that gift to you. Do you value that gift?
Second, God delivered our bodies. God speaks to his covenant people, "I am the Lord thy God, which have brought thee out of the land of Egypt, out of the house of bondage."  Here's what God is saying to the Israelites: "I have liberated you from the power of Pharaoh. Before you were serving him as slaves, now you are free from slavery. When you were in Egypt, the Egyptians ruthlessly abused your bodies. They forced you to work beyond your limitations. They tortured and afflicted your bodies without pity. But out of my mercy, I have brought you out of Egypt. And in light of this deliverance, do not kill—do not hurt your body and the bodies of others.  Rather, honor me in your body."
Do you honor God in your body? You are probably saying, "But I'm not a Hebrew set free from the house of slavery." True! But in Christ did you not receive a far better kind of deliverance—deliverance from the bondage of sin? On this ground, God is telling you to glorify him in your body. This is precisely the point of Paul in 1 Corinthians 6:19-20, "What? know ye not that your body is the temple of the Holy Ghost which is in you, which ye have of God, and ye are not your own? For ye are bought with a price: therefore glorify God in your body, and in your spirit, which are God's."
Two quick observations from this Corinthian passage: First, your body is the temple of the Holy Spirit. Think about this: God the Spirit dwells in your body and makes your body his temple—a place set apart for worship. In a sense, we do not go to the place of worship; we bring the place of worship with us whenever we worship God on Lord's day. What a great motivation then we have to take care of our body! Second observation: in the gospel, Jesus bought your body, not just your soul. And he did so with his own precious blood. And because Jesus bought your body, it now belongs to him. We are only stewards of our bodies.
In view of these two indicatives, Paul gives an imperative—"glorify God in your body." Why use your body for sin, when in fact it belongs to Jesus? Why ignore and injure your body, when it is the Holy Spirit's temple?
"Alright!" you say to me, "I'm now convinced to take care of my body. But how should I do that?"
How should we take care of our bodies?
We can learn from the Westminster Larger Catechism. In question 136 we read, "What are the sins forbidden in the sixth commandment?" Answer: "The sins forbidden in the sixth commandment are . . . immoderate use of meat, drink, labor, and recreations."  Thus, in order to take care of our body, we need to avoid: (1) immoderate eating; (2) immoderate drinking; and (3) immoderate working and/or leisure.
Let's pause for a moment here and examine ourselves. Perhaps we don't realize we are already slowly killing our body by eating, drinking, and working at the expense of our health. Hear God's Word: "Thou shalt not kill." Sometimes we think God is only concerned with our soul. Consequently, we focus on our spiritual life and neglect our physical health. Wrong! Jesus did not just die for our soul; he also died for our body. And why do you think there is bodily resurrection, if our body is not important to God? To show his concern for Gaius's physical health, John wrote to him, "Beloved, I wish above all things that thou mayest prosper and be in health, even as thy soul prospereth" (3 John 1:2). Are you concerned with your body? Do you take good care of it? Let me give you three practical ways by which you can maintain a healthy body:
Eat healthy food. Don't let your food and drink control your body. Control what you eat.
Exercise regularly. Remember, the condition of your body can affect the condition of your soul. Hence, exercise for your soul's sake too. If you are not healthy, you cannot function well as a husband, father, and minister. Your unhealthy life style cannot only harm you but also your family and ministry.
Ensure enough sleep. We are not robots. We get tired. We need rest. Jesus himself encouraged his disciples to get some rest (Mark 6:31).
In conclusion, if you are unhealthy because of your addiction to food, laziness, and lack of discipline to attend to your body's need, you are disobeying the sixth commandment. I plead with you, my friend, take good care of your body and do it for God's glory in response to what He has done for you in Christ.
This article originally appeared here.