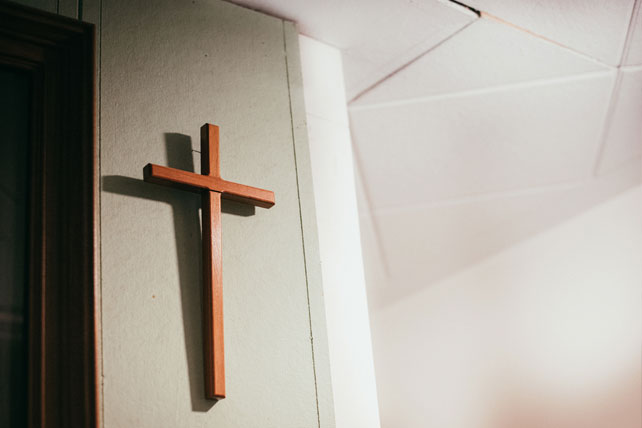 4 New Realities of the Changing Church
Change is healthy.
Change is needed.
Change is good… but not all change is good.
It's up to you to lead with wisdom and discernment in order to know the right changes at the right times.
It's not easy, I know.
One pastor said, "If I object to nothing, I have no courage. If I object to everything, I have no credibility."
I get what he's saying.
If you object to everything, the message is one of little vision, lack of ability to adapt to culture shifts, and no hope. If you object to nothing, it might appear like you've lost touch with your values and convictions.
It is a new day, a new era for the church. It's not an easy one, but it truly is filled with new possibilities and opportunities.
I've recently been on several zoom calls with different groups of pastors, and in each case, one clear trend is evident. New people, lots of new people, are beginning to attend church.
There is a growing hunger for spiritual truth, a life that makes sense, and peace of mind over worry and fear. We have that truth and life to offer in Christ.
The landscape is changing, the church is adapting, but our core message and promise remains the same.
Our responsibility is to learn to adapt to the new realities.
4 new realities:
1) Size and strength are no longer automatically synonymous.
2020 taught us that practically overnight, it's possible to go from having a strong relational sense of who attends your church and probably accurate attendance trends to having virtually no idea about who or how many people are still part of your church.
That's a new reality.
The good news is we are all doing our best to reach people, serve them well and build again!
The fascinating thing is that during this prolonged pandemic, when "crowds" are no longer an elevated measure of success, some churches have flourished, and others floundered.
The size of a church alone is no longer a sure sign of its strength.
Significant impact can be accomplished by a church of any size that is focused outward and desires to make a difference in its community.
Churches, regardless of size, that were more inward focused will struggle.
I'm a huge champion of churches of all sizes; we need them all.
And while we all want to reach more people, the value of spiritual depth and eternal impact are in greater focus now. Over the long run, that will make the church stronger.
2) The message you intend to communicate may not be the message that is heard.
Communication misfires are a  common frustration and even a point of pain.
Leaders have worked diligently with great care and zealous prayer over what they communicate from the stage, but it has not always landed as they hoped.
One group or another in the congregation seems to end up offended.
Social media is another platform of communication that requires surgeon-like precision and is still often misunderstood.
This can be experienced even among your staff. For example, you give a leadership talk, and it encouraged many and discouraged others. Same talk – same staff.
Attempting to speak to multiple agendas is very complicated, and any attempt to make everyone happy is a no-win scenario.
Even speaking with grace and love can seem to be misunderstood.
So, what can you do?
a) Work on all your communication in teams.
As much as you can, build teams to test your communication. Include people different than yourself. Ask the question, "When I say this, what do you hear?"
The point isn't to change your message; it is to allow people to hear what you mean.
b) Base everything you communicate on your values and convictions. Don't allow your pressures to define what you communicate; let your values and convictions shape your communication.
If you do inadvertently step on someone's toes, it's important to remind yourself that you are being true to yourself, your church, and your beliefs.
c) Listen to the complaints, but don't be consumed by the attacks.
You can usually learn from complaints and criticisms, so listen, but if it's a personal attack from an unreasonable person, walk away. You don't have to absorb that.
3) Church may look the same, but it won't feel the same.
I'm confident that physical church buildings will one day be fully open again. Candidly, worship services will probably be similar to what existed before the coronavirus, but they won't feel the same.
Why?
Because we have all changed, and the change isn't done yet.
The virus has created a degree of distrust and uncertainty.
Masks have introduced a degree of faceless intimacy. Next to only the eyes, the smile (or frowns) communicate so much. Our eyes and smiles were never intended to be separated in our connection with others.
COVID-19 has taken our loved ones. And the list goes on.
With the pandemic, there is good that comes from what is terrible. We learn to adapt and innovate. We learn that there are solutions and there is hope.
But as a leader, the point is this, whenever you perceive your church to be in its new normal (in-person and digital,) it won't feel the same because people are not the same.
That will require of you greater discernment, intentionality in listening and monitoring what causes people to get stuck and what triggers life change. That's what you are good at! Lean into it.
Millions of people have fallen out of the habit of attending church in any form, and as they return, they will experience it differently, be ready for that.
New people attending, those who are unchurched, is another subject. The big question is, who do you want to "cater" to? Those who are churched and returning or the unchurched?
4) Character is in the spotlight over competence.
Competence will always be important. No one wants to be part of a church that is sloppy and poorly led.
Character like competence has always been vital, but at times where great skill was admired from a distance, now great character is required first and close up.
There will be grace for honest mistakes, humanity, and humble leaders who are learning to lead better. When it comes to character, however, there is no room for broken trust.
Perhaps this isn't completely "new," but I include this because the reality has changed. The new reality is what people are looking for; first, it's character. When competence is paired with it, it's a powerful combination.
What does this mean on a practical level?
As you continue to improve in your skill as a leader, give equal time to cultivate your character.
The inference here is not that your character is suspect; in fact, that is not at all the assumption.
However, we can all crack under pressure, and I hope to encourage you, and all of us, to stay true to God's standards.
When you assess your improvement as a leader, also ask yourself the hard questions about your character. That's difficult to do on your own; you will likely need an honest friend, spiritual advisor, or coach.
Here's a challenging question:
Are you the same person by candlelight as you are in the limelight?
This article originally appeared here.