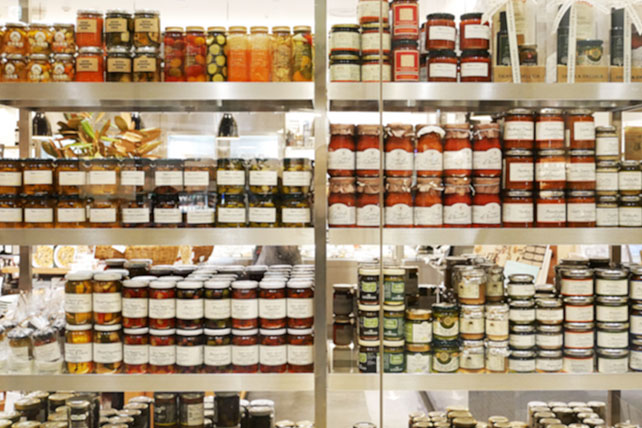 Are you prepared? We can immediately see the importance of this question even without knowing the context. No one wants to be caught unprepared. We have seen grocery stores running low on inventory during the last year and a resulting rationing of goods. Unrest in our cities and even at our capitol building makes us worry about our supply chain's integrity and vulnerability. Because of these events, I may have purchased a few cases of vegetables and a 25-pound bag of rice, but no Spam (at least not yet). It is sobering to consider what the situation may look like if the grid was to go down for a few weeks or months. Many people would not have food, water, or toilet paper after only a few days or a week. Would you be prepared?
The church needs to be prepping too! Although a healthy benevolence closet or pantry would not be a bad idea, our focus should be on spiritual needs. We need to be preparing to live and minister in a much different world after Covid, a summer of unrest, and a contentious election. Prepping always starts with the basics. What are the basics for the church?
We need to understand the Gospel. We should be able to explain it briefly and in-depth. Peter wrote;
but in your hearts honor Christ the Lord as holy, always being prepared to make a defense to anyone who asks you for a reason for the hope that is in you; yet do it with gentleness and respect, — 1 Peter 3:15
If we are going to live by the Gospel and share the Gospel, we must know the Gospel! At our church, each new intern's first assignment is to read the book What is the Gospel. I give them this charge; if you are going to be a minister of the Gospel, you must understand the Gospel! As Christians, if we are going to engage in Gospel ministry, especially in our present day, we must be clear about what the Gospel teaches and demands. If we do not have clarity here, we can easily be moved into worldly issues and not spiritual ones.
We need to know and understand how to live as Christians. We must be growing deeper in our prayer life and biblical knowledge. Worship must be a priority. We must teach people how to know, worship, and live with God. The church must raise the bar of expectations while focusing on what is essential.
We need to know the importance of being committed to the church. Now is not a time for Christians who are lone rangers or solitary hermits. We need each other. We need corporate worship. We need to work together to train children and new believers. We are more than the sum of our parts. The world says that it takes a village. Christians must know it takes a church.
We need to see that the church is not comfortable. We are in a spiritual war and called to sacrifice, strive, and advance in the face of a determined enemy. Biblical Christianity is a battle against Satan, the world, and our sinful desires. When we say it is easy, we are not preparing people for the reality of the Christian life and the battle that lies ahead.
We need to count the cost of what it will take to move forward in Gospel ministry. Gone are the easy days when we only had to seek our market share of the Christians around us. New members are not just going to show up because people do not know Christ or even the rudimentary teaching of the Bible. Now we have to return to the Great Commission. The church has to go out beyond its doors and engage the world for Jesus. We need to consider the example of the early church:
And they devoted themselves to the apostles' teaching and the fellowship, to the breaking of bread and the prayers. — Acts 2:42
We do not need massive innovation or a transformation of our music and programs. Preparation starts with the basics of what it means to be a Christian and part of the church. More importantly, we need to understand what it is going to take. Having a few cans of vegetables, a bag of rice, and some cans of tuna will not get you far in a severe grid down situation, neither will our half-hearted commitment to Christ and His church. Our dusty bibles and unwrinkled knees will not prepare us. Our indifferent attitude about church will not prepare us for what we are now facing. We must become devoted to the things we see in the early church: Scripture, Fellowship, Hospitality, Worship, and Prayer.
Are you prepared with your time, energy, money, and gifts to follow Jesus, share Jesus, and worship Jesus as part of His church? Are you prepared to live in the culture and world you see taking shape in front of you today? If needed, are you prepared to forsake the world to follow Christ? The days are serious before us. Are you prepared?
This article originally appeared here.