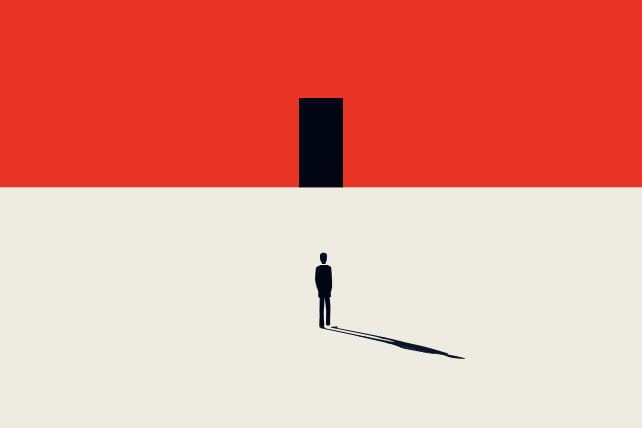 Recently my brother-in-law was in charge of getting the cake for his mom's retirement party. The family was surprised when they saw the cake's short message: "Quitter"
Having worked a couple years beyond her standard retirement age in the U.S., few would consider her a quitter in the normal, judgmental use of the word. But, the morsel of truth that she was walking away from her job, made the cake humorous for at least some of those present.
In the same way the cake was not immediately appreciated by his mom, talk of pastors quitting today is often not appreciated by other pastors. A pastor shouldn't have to walk away from their job at a church for others to realize their job is hard.
When Michigan State Professor of Organizational Psychology, Rick DeShon, first studied the work of pastors, he agreed with earlier findings from Kuhne and Donaldson that "the pastor's work activities are highly varied, taxing, fast-paced, unrelenting, and often fragmented."
DeShon was no newcomer to analyzing jobs. This is his area of research expertise having analyzed the observable characteristics of countless jobs in diverse types of work. He concluded, "the breadth of tasks performed by local church pastors coupled with the rapid switching between task clusters and roles that appears prevalent in this position is unique. I have never encountered such a fast-paced job with such varied and impactful responsibilities."
Consider for a moment the fact that almost every task a pastor has is by nature complex: studying for a sermon, giving marital advice, providing leadership to a volunteer organization, having budget responsibility, helping those who are grieving, etc. That diverse complexity alone is taxing.
But the demands on a pastor require them to quickly switch between different complex tasks that require completely different knowledge, skills, or abilities. Matt Bloom is Associate Professor at the University of Notre Dame where he leads the Wellbeing at Work Program. He describes the toll that this takes on a pastor. The switching, "is costly in terms of cognitive effort, behavioral control, and emotion regulation."
And this list of tasks for a pastor never ends. There is always another complex task to switch to and to pour your all into.
A congregation's needs, demands, and desires seem never-ending and are often ill-timed. Yet, few pastors quit.
Lifeway Research found about 1% of pastors leave the pastorate prior to retirement each year. To get this estimate, we surveyed 1,500 pastors. Each was asked who pastored their church 10 years ago and where was that pastor today—2% had left the ministry completely and 5% served in a role other than pastor in ministry. Among churches that existed and had a pastor 10 years ago, 13% are estimated to have left the pastorate for reasons other than death or retirement This is less than 250 a month.
Because information flows so quickly today, it is easy to string together a handful of crowd-sourced stories of pastors quitting and to assume you have a new trend or a new epidemic in the American church. In reality, even a list of 100 pastors is still a fraction of the normal range of pastors changing career direction in a typical month.
Why would pastors quit?
The same survey that identified a previous pastor of their church who quit also obtained the reasons. The largest group had a change in calling (37%) as evidenced by most of them still serving in ministry somewhere, though not as a lead pastor.
Two other common reasons are tied to the pastor's interaction with their church: 26% left because of conflict in the church and 13% because they were a poor fit for that church.
Pastors also leave because of family issues (17%), moral or ethical issues (13%), burnout (10%), personal finances (8%), and illness (5%).
Considering the nature of the job, you would expect burnout to be at the top of the list. But there are ways pastors can prevent burnout and refill their tank.