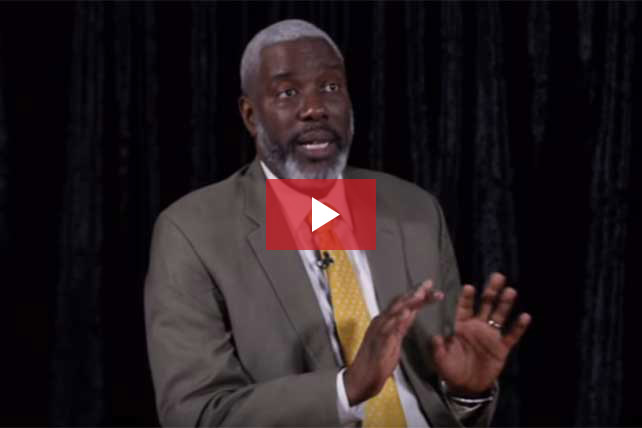 It doesn't take a long time of thoughtful pondering to see that God's standard for His church is infinitely higher than the church's ability to reach it. Like a drunken and broken bride, the church has moments of beautiful pristine holiness but other moments of woeful hypocrisy. But do her many blemishes warrant Christians bypassing her and just simply loving Jesus? In a recently published video by the Gospel Coalition, pastor Thabiti Anyabwile has a strong warning for those who use the language of loving Jesus but want to forsake the church.
It must be acknowledged that it is possible to love Jesus and be deeply hurt by people within our congregations. When that type of hurt occurs it requires a certain level of pastoral care and counsel for the hope of relational reconciliation and, if needed, restitution.  The issue this video addresses is the popular notion of people opting for a form of church life that is very solitary, meeting in the privacy of your own home or listening to sermons online.
Anyabwile believes that such an attitude is evidence of God not knowing a person. Our love for one another, according to John 13:34-35, is the ultimate display of discipleship toward all people. We cannot reject the mark of being a disciple while claiming to be a disciple. This is not theological idealism. Loving others is gritty, real, and difficult, but that is part of the practice of following Jesus. This is what the Apostle Paul meant when he wrote that the only thing that counts is faith expressing itself through love (Galatians 5:6). If we don't love God's people, then we have reason to suspect that our relationship with God is not genuine.