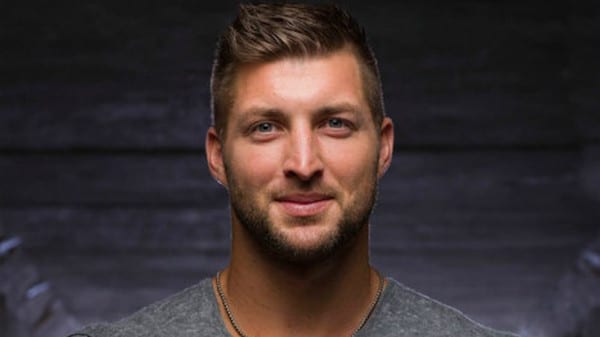 Subscribe to the ChurchLeaders Podcast
Tim Tebow is a two-time national champion, first round NFL draft pick, and Heisman trophy winner. He is currently signed to play professional baseball with the New York Mets and is a college football analyst for the SEC Network. Prior to this, Tebow played three years in the NFL for the Denver Broncos, New York Jets and New England Patriots. Tebow is active in a variety of philanthropic activities through his Tim Tebow Foundation. Tim's latest book is titled Shaken: Discovering Your True Identity in the Midst of Life's Storms.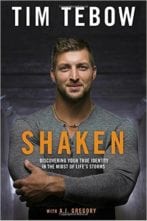 Key Questions:
You pulled off some incredible come-from-behind wins when you were playing for the Denver Broncos. How were you applying Scripture during those games?
How did you keep trusting in God after a difficult loss?
How do you steward the influence God has given you?
Key Quotes:
"We all go through times in our life where we might be shaken, and when we're in those moments, what do we have to hold on to? Who are we in those moments, more importantly, whose are we in those moments?"
"When you're going through the highs, it's so easy to say 'God I trust you…I know you have a plan'…but it's really when you go through the lows where you really have to trust God for who he is, what he says and the plan he has for your life."
"God is so much bigger than a game. And at the end of the day, it's just a game."
"One of my favorite verses is Ephesians 2:10…you can sum up that verse that God write a poem about our life for good works before we were ever born. That's how much we mean to him."
"God's not only enough. He's so much more than enough."
"I really believe that almost every single person in this world has someone that is watching them—someone they can influence. They might be a brother, a friend, a neighbor, a cousin, someone at their school, someone at their workplace…"
"We have such a responsibility to love and to share with the people that are watching us, and that doesn't mean that we're going to be perfect, because we're not, we're going to fall and we're going to mess up…but I think it's so important to try and to strive to make a difference for the people that are looking up to us and watching us."
"Our legacy is not going to be in the money that we make, the books that we sell, and the games that we won, and the championships that we have. None of that is going to mean anything. What's going to mean something is what we do in people's life—what we do to impact people for the Kingdom of God."
"So much of the Bible is broken down into two things: Loving Jesus and loving people."
"The task at hand is not that everyone likes us or even everyone loves us. The task at hand is that we can share the good news of the gospel with every person we come into contact with."
"I think it's important to have people close to you, in your inner circle that aren't going to tell you what you want to hear; they're going to tell you what you need to hear, and they're going to tell you when you're doing it right and they're going to tell you when you've been a jerk."
Mentioned in the Show:
Shaken: Discovering Your True Identity in the Midst of Life's Storms