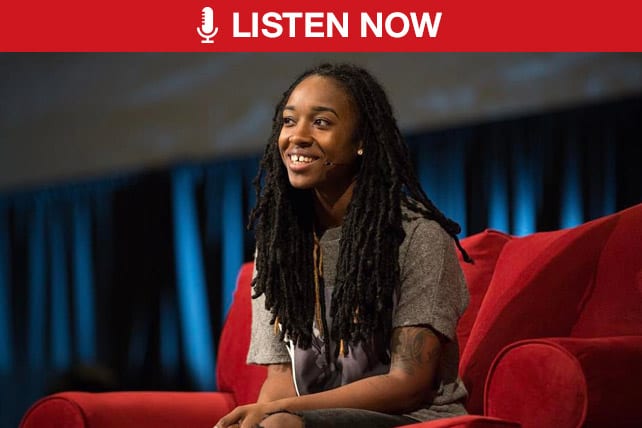 Jackie Hill Perry is a writer, speaker, and artist whose work has been featured on The Washington Times, The 700 Club, Desiring God, The Gospel Coalition and other publications. Since coming to know Christ at the age of 19 , Jackie has been compelled to share the light of gospel truth through teaching, writing, poetry, and music as authentically as she can. She is signed to Humble Beast Records and released her debut album "The Art of Joy" in 2014 and her latest album 'crescendo' in 2018. At home, she is known as wife to Preston and mommy to Eden and Autumn.
Key Questions for Jackie Hill Perry:
– How did you wrestle with being true to yourself regarding your sexuality?
– How can pastors better minister to people who experience same-sex attraction?
Key Quotes from Jackie Hill Perry:
"Me being an image bearer is my primary identity…all things were made through and for Christ."
"Your identity is not how you feel…if that's the case then all of our temptations will define us."
"What does God's word say about who I am and how do I live in light of that reality."
"We were never intended to put more emphasis on how we feel instead of what God says."
"Is your feeling flesh? is your feeling true? Is your feeling the Bible?"
"My most authentic me is sinful. My freeist self is my godly self."
"I thought about my sin and I realized I deserved death because of my sin…if that's the case then none of this stuff is worth it."
"I really didn't know that what I was doing was repentance and faith but that's what my conversion was."
"God changes you, you don't act like everybody else you don't talk like everybody else, you don't think like everybody else when you actually know God."
"Homosexuality is a really loud sin. You can be a liar and nobody would know. They're not proud of it. They don't have parades for it."
"Living according to the flesh only brings you death. Faith says even though it feels good, I live according to the Scriptures."
Links Mentioned by Jackie Hill Perry in the Show:
Jackie Hill-Perry Testimony: My Journey Out of Lesbianism
What Can Church Leaders Do to Help People Who Struggle With Same-Sex Attraction?
Jackie Hill Perry on ChurchLeaders: