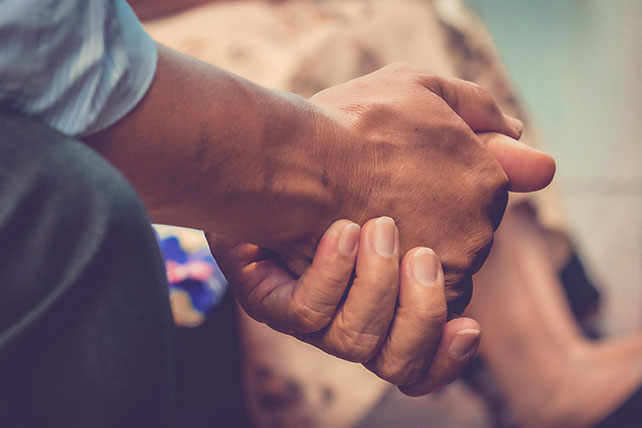 Since the beginning of Grace Community Church I have personally led a small group study, many times meeting in our home. Cheryl and I have loved each of our groups. Some of our best friends in life have come from these groups. I hear from pastors who don't want to lead a group or feel that they shouldn't, but from my experience, I believe in pastors leading small groups.
Pastors leading small groups models them for the church
Pastors leading small groups keeps a pastor close to people
Pastors leading small groups helps a pastor know the real thoughts of people with the church
5 Suggestions for Pastors Leading Small Groups
1. Fellowship
We don't just do group with our group. We do life with our group. Recently we went to a ballgame together, because one of the members of our group coaches the local university baseball team. We periodically suspend group just to fellowship together. The closer our group grows to each other, the more relevant our Bible studies seem to be and the better we are at sharing our hearts with each other.
2. Serve
With our most recent group, we started serving together once a month. We help feed families at a local ministry. It's been a great commitment for our group and we've grown closer together and learned to better appreciate all God has given us as individuals and as a group.
3. Access
With a large church, I can't always be available to everyone in the church, but those in my small group always have access to my time. They have my cell phone and permission to contact me at anytime. We've walked through multiple tragedies and struggles with people in our groups. They begin to see me as a fellow group member during those times, far more than they see me as their pastor.
4. Be authentic
I have flaws, too. Hopefully my preaching reveals that also, but my group especially knows it to be true. Cheryl and I don't hide the fact that we have personal struggles. The longer our group is together the more real they find us to be. In fact, they realize we aren't that different in our struggles from the struggles life brings them.
5. Let others lead
I try not to have all the answers. The expectation at first may be that I do, but I don't. This is not the time for me to show my Biblical knowledge. (Some in my groups have had as much or more than me.) This is the time to learn the Bible together, without the pressure on any of us to be smarter than the others. I like to hand off teaching responsibilities when possible. It raises new leaders, spreads the responsibility around the group, and emphasizes the fact that everyone is part of the discipleship process.
Pastors, jump in the middle of this ministry. It will help you and your church!
This article about pastors leading small groups originally appeared here, and is used by permission.