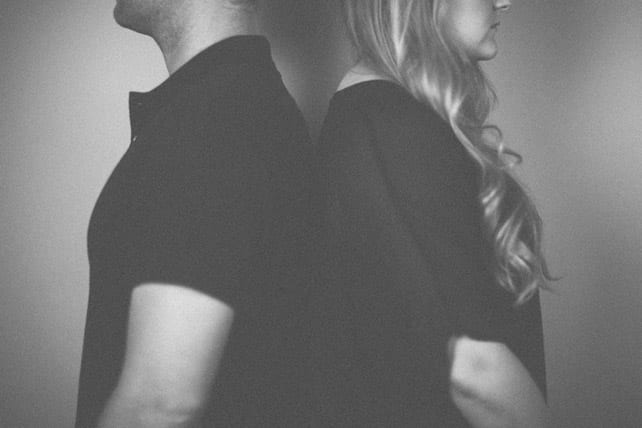 How does a marriage that was once good become a marriage falling apart?
I get asked this question when it becomes public that a marriage everyone thought was rock solid falls apart.
As the song goes—it's a slow fade. A good marriage doesn't deteriorate overnight. It diminishes gradually.
There are probably lots of reasons. There are usually a few common causes in my experience.
Many times couples are destroying their marriage—and, most times, it's not intentional and they didn't even know it was occurring. So, let me address this to those who may be in a season—or an upcoming season—where a good marriage is in jeopardy. (Satan loves those seasons.)
A Marriage Falling Apart
Here are five ways you may be destroying it and causing your marriage falling apart:
1. Other Interests Come Between You.
Typical dangerous scenario: The couple hasn't been communicating well, life is stressed, and suddenly a friendly voice or a pretty smile says an affirming word at the office. Happens every day.
It could be a relationship—even good relationships like children or other friends—or a hobby, or work, but something gets a higher priority than the marriage. There was probably once a time when the two of you could "take on the world." Nothing could come between you. You were inseparable. But, other things began to grab one or both of your attention—slowly, over time. Outside distractions will destroy a good marriage.
(I have also seen solid couples who once were so committed to the church. It was a stabilizing place for them. They found their friends there and their weekly encouragement. Gradually they get off track and are infrequent attenders at best. It provides a hole for the enemy.)
Are there distractions coming between you and your marriage?
2. There's Unresolved Conflict.
Every couple is different—and every individual. I have found there is often one who doesn't mind conflict and one who runs from it. There may be one who little things bother and one nothing seems to phase. (Drawers continually left slightly open or clothes on the floor can prove to be a major problem if never addressed.) And, there are all kinds of combinations in between. But, when conflict develops at some point it must be addressed. Hidden pain never disappears on its own. And, many couples simply don't know how to address conflict. (Get help if you don't.)
Conflict left unattended sometimes sits like it never existed. But, oh it did. And, it does. Someone is holding on to it. Trust me. And, the longer it sits the deeper the wedge it causes. Someone reading this may be allowing an injury from years ago to continue to haunt you. Your spouse may not even know the hurt is still there.