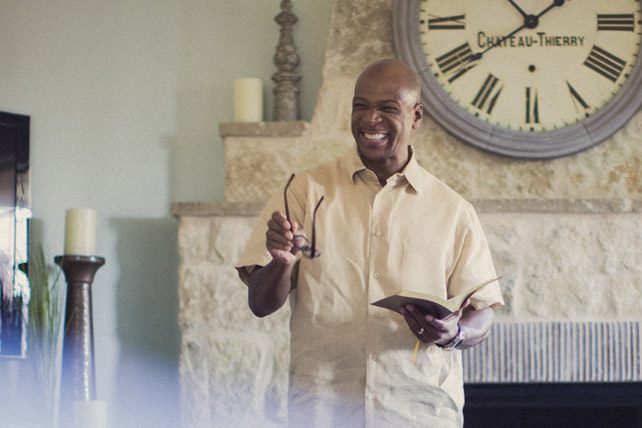 Not everyone connects in the same way. Church leaders have found that offering multiple entry-points into their church's community life helps more people build relationships and find a small group so they can be more committed to their ongoing spiritual growth. There are more approaches than ever to helping people connect and grow together in Christ, which create opportunities to attract and empower small group leaders.
In other words, you can identify and empower small group leaders when you help people connect in different kinds of ways. As a result, individuals who never saw themselves as a leader will take their first steps in serving as a community-building agent for the Kingdom of God! This post will offer ten strategies you can implement so that you can attract and empower new small group leaders.
10 Ways to Attract and Empower Small Group Leaders
1. Personal Invitation
There is no greater "strategy" than one friend encouraging another to journey with him in Christian community. This strategy involves small group leaders helping their group members invite others by encouraging it and equipping them with tools (print or digital) to do so. See "To Invite, or Not to Invite: That is the Question!" at www.reidsmith.org for more on this strategy. Invitation can be a group member's first big step into their own leadership journey where they intentionally disciple others and eventually start their own group.
2. Pair Up
If we follow the examples of Jesus and the Apostle Paul, we will purposefully develop others as they serve alongside us (Luke 6:12–13; 2 Tim 2:2). Build on the relationships people already have by encouraging those serving in any leadership capacity to ask a friend to join them in the journey. There's good reason why Jesus sent out His disciples 2×2 (Luke 10). This also creates built-in encouragement so new small group leaders don't drift away or drop-out (Ecc 4).
3. Campaign Strategy + "Two Friends" Approach
As Steve shares in his book, Planning Small Groups with Purpose: "A campaign is forty days of intensive, churchwide focus on a particular aspect of spiritual growth for each age group." (p. 110) It encompasses all activities in the church and one of the goals of campaigns is to start new groups. Saddleback then encourages anyone who has at least two friends to start a group with their video curriculum and begin to progress through their leadership development pathway after the first study (cf. 137).