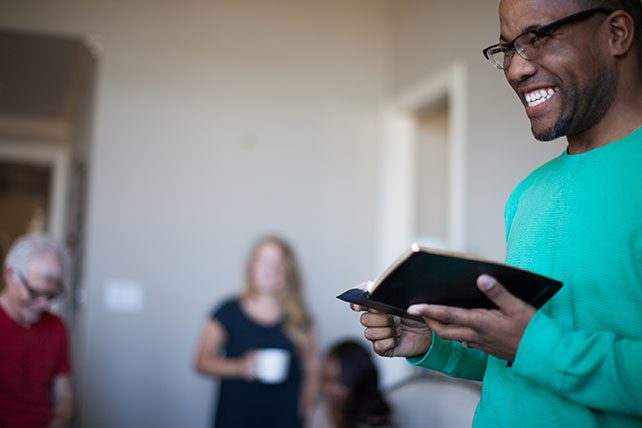 If you had 2-minutes to share a handful of tips to help a brand new group host / leader get started in building community, what would you say? Here are some great tips for new small group leaders:
10 Tips for New Small Group Leaders
Include fellowship time on the front and tail-end of your meeting time, and when possible have food. Start and end on time. All of these elements encourage conversation and build relationships.
Open your time in a brief word of prayer and help make participants aware of Jesus' Presence in your midst (Matthew 18:20).
Share 1-2 brief insights of your own to jump-start the conversation.
Relate what you're discussing to Jesus by asking two questions:

What does this teach us about Jesus?
How does God want me to respond to what I've just learned?

Be prepared to ask "open-ended" questions that will stimulate reflection and help move people toward action. These are questions that cannot be answered with a simple "yes" or "no" and often start with the words "what" or "how." For example:

What do the rest of you think? How do others feel?
What did you find noteworthy about this passage?
How can we move forward?
What led you to that conclusion?