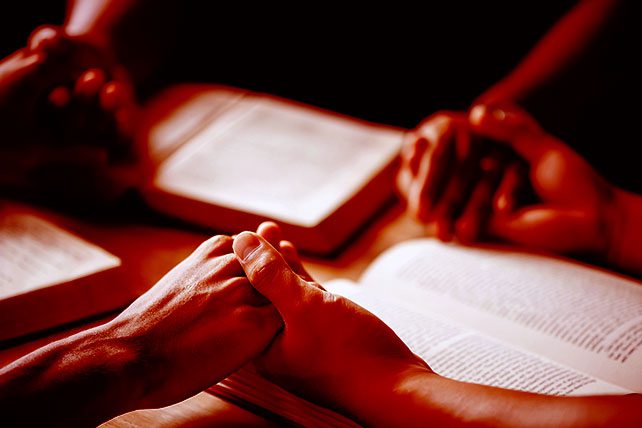 Editor's Note: Spiritual warfare and small groups can be deeply connected because of the close connections leaders have with members of their small groups. This, however, is not a reason to fear—but it is a wake-up call to remember the significance of the role small group leaders play in the spiritual life and well-being of their members. 
The struggle is real.
Spiritual Warfare and Small Groups
When you drop the phrase spiritual warfare into a casual conversations, you often get mixed reactions.
On the one hand, a lot of people are skeptics when it comes to anything invisible or supernatural. In fact, many people will believe in heaven and angels but choose not to believe in hell or demons.
On the other hand, a lot of people can get downright superstitious about the subject. Everything bad that happens is perceived as a demonic attack.
In the middle are most of the pastors I know, who believe rather strongly in the existence and power of heavenly beings—both angels and demons—that exist all around us in a heavenly, spiritual realm hidden to our eyes and human senses.
And this spiritual realm is not, right now, at peace. It's a war zone.
Don't misunderstand. It isn't a battle of God versus Satan or good versus evil. All power and authority, in heaven and in earth, belongs to God alone and has been granted to his kingly Son who rose victoriously from the dead, defeating once and for all the power of sin and death.
But for a season, allowed by the permissive will of God for his own purposes, "The devil…prowls around like a roaring lion, looking for someone to devour" (1 Peter 5:8 NLT).