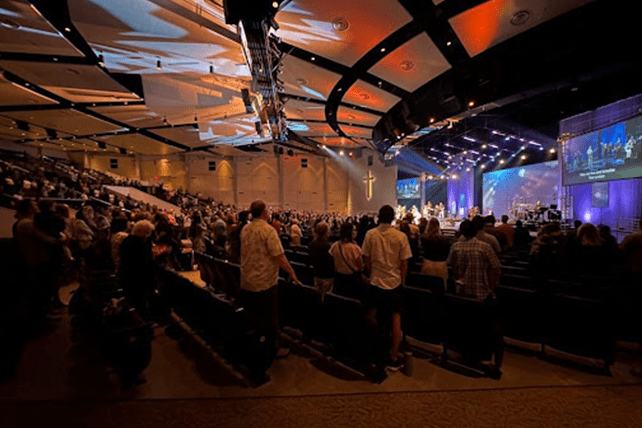 Now that I am (mostly) in Southern California, I'm getting to know some of the local churches in the area. One of them is pastored by my friend (and current DMin student) Shawn Thornton. It's a church in a unique part of Los Angeles Country, in an area next to the more famous Malibu, but called Westlake Village.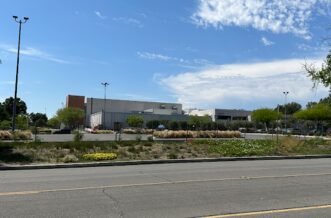 While I was there, I could see that the area is wealthy, like much of Southern California. Churches need to find ways to engage their community, but also challenge them not to be driven by wealth. One example of that might be the very message Shawn preached the week after I was there. It was about how God does not judge the outer appearance, but by the heart.
The church is engaged in its community and in global mission, reminding people that it is not all about us. I guess we all need that, but it is good to see a pastor speaking about such things.
The church is quite beautiful. It seats about the same number of people as Moody Church does, but it is designed in such a way that people feel close. It was a joy to preach there. The worship service was vibrant and encouraging.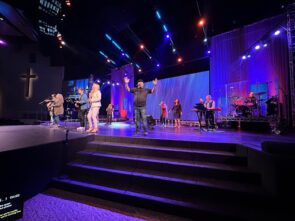 Communication Is Key
As I often do, I made some observations about the church. Being at Calvary Church in Westlake Village inspired me to encourage you as you think about connecting with and communicating to those in your congregation and beyond.
It's vital to maximize communication. George Bernard Shaw observed that the greatest problem in communication is the illusion that it has been accomplished. Churches are obviously in the communication business, because our mission is based on a message that we are called to communicate with one another and to proclaim to the world. 
How often do you and your leadership team have discussions about connecting and communicating? One of the most glaring issues unearthed during the pandemic was how churches weren't generally prepared to communicate outside the normal space of Sunday services and worship guides. Our digital age compels us—and allows us—to connect with people at a variety of levels through a number of tools. 
There is still no replacement for being in the room to worship together. We all need the physical proximity of small group engagement. But we can amplify our community through technology. 
Connection at Calvary Westlake
I loved how Calvary Church in Westlake Village made connection simple. Loretta Peña, who serves there as Adult Ministries Executive Director, walked us through the ways to connect. It was simple, so I clicked on the QR code, a common feature today. It took me to a simple webpage, and—this is key—Loretta walked through the key things that people could select. I've attached screenshots, but you can check it out yourself at calvarywestlake.org. 
Service times on campus (with a virtual tour!) and online involvement are clear, as are links to sermons. The menu on the home page is very user-friendly. It's easy to find key beliefs, core values, and the leadership team, things that are not always readily found on church websites.