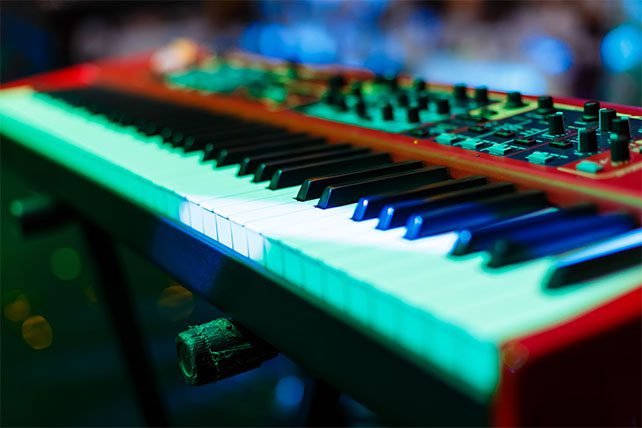 So you're playing worship keyboards for your band this Sunday! Here are some proven steps and practices to help you do a great job.
12 Keys to Improving Worship Keyboards
1. Download the charts & MP3s
• Get your charts early. Start practicing as soon as the charts are available.
• Download from PlanningCenter.com or other online sources. (You can also upload to Dropbox)
• Put the charts on your iPad or print them off.
• Download the MP3s and make a playlist or use Planning Center's Service app and Media player
• Double check to see what keys you are playing in.
• What key is the recording in? Transpose the MP3 if necessary.
2. Listen to the original recordings
• What is the keyboardist(s) playing on the recording?
• What is the exact tempo?
• When does the keyboard sit out?
• What voicing is the player using?
• What is the musical feel for this song?
• Is this a keyboard song or guitar-based song?
• What are the lead lines that are important for you to play?
3. What are the best sounds to use for this set?
• Piano Sound
• E-Piano sounds (Rhodes & FM)
• Strings, Pads & Vox
• B-3 sounds
• Pipe Organ
• Ethereal sounds
• Bass sounds
• Brass patches
• Layering
4. What keyboards do you have?
Spend time with your keyboards and mark down your favorite patches and learn how to access them quickly. Create your own user settings.
• Yamaha
• Roland
• Nord
• Korg