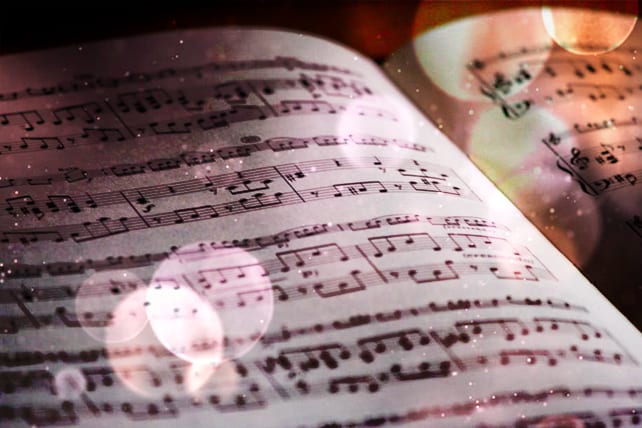 I love Christmas music but sometimes it can be a challenge to find great Christmas worship songs that a congregation can truly worship with. Sometimes we sing songs just because they are traditional and they have a Christmas theme but they really aren't worship songs. These Christian Christmas songs cover the bases by being about Christmas but really don't point our hearts toward the Author of Christmas.
One of the ways that I have worked to overcome that problem is to write Christmas lyrics for some of the top worship songs. Below I have put a list of my favorite Christmas songs and also songs from my regular worship list that I have added Christmas lyrics to. I would love your feedback! (I've also put in YouTube links to the original versions.)
17 CHRISTMAS WORSHIP SONGS
1. Angels We Have Heard On High ~ Chris Tomlin | James Chadwick
2. Away in A Manger ~ Traditional version (this is the Billy Gilman version)
3. 10,000 Reasons ~ Jonas Myrin | Matt Redman (Christmas lyrics: Mark Cole)
Verse 1
This Child was born as a gift from heaven A gift from God sent to save the world The angels sang His praise as the star shone all around them 'Glory to God and peace on earth to men'
Chorus
Bless the Lord O my soul, O my soul Worship His holy name Sing like never before, O my soul I worship Your holy Name.
Verse 2
The shepherds came on that glorious ev'ning They came to see the Child sent down from God They knelt and worshipped in that lowly manger The promised gift of the Messiah come
Verse 3
And Lord today I give all my worship I give my life as an offering For You are worthy of all praise unending Ten thousand years and then forevermore © 2011 Said And Done Music (Admin. by Capitol CMG Publishing) sixsteps Music (Admin. by Capitol CMG Publishing) Thankyou Music (Admin. by Capitol CMG Publishing) worshiptogether.com songs (Admin. by Capitol CMG Publishing) SHOUT! Music Publishing (Admin. by EMI Christian Music Publishing)