Hearing the same old songs on the radio for weeks in a row can turn anyone into a Scrooge. Finding new, good, worship-ful Christmas music can make the difference between getting burned out by mid-December and singing along joyfully through Christmas. Below, we've listed some information on the newest Christian Christmas music on the market.
Featuring:
Joy to the World
O Holy Night
Prince of Heaven
Watch an acoustic performance for "Prince of Heaven"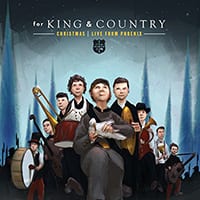 Featuring:
Angels We Have Heard On High
Baby Boy
O Come, O Come Emmanuel
Check out this great performance of "Little Drummer Boy" live from their A Glorious Christmas tour with Casting Crowns.