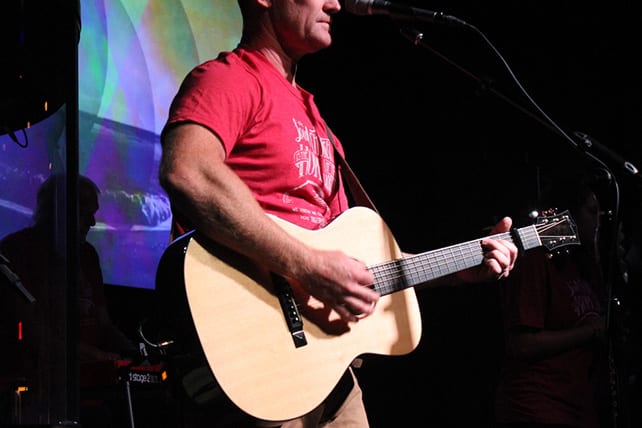 A gymnastic competition can be won or lost in the landing. So even if you flip, vault, tuck and twist well during the routine, it isn't considered a success unless you can also stick the landing. Leading worship is measured a different way.
Halftime is over and some of us are even well into the last quarter of our leading worship career. We've accumulated decades of knowledge, experience and practical application so we know how to work smarter. But just working smarter doesn't seem to be helping some of us finish well. So how can we stay viable, battle ageism and keep from coasting in order to stick the landing?
Learn something new – When we lose the resolve to learn, we lose the resolve to lead. Depending only on what we once learned means we're only prepared to lead a worship ministry that no longer exists. So it's never too soon or too late to learn something new. Eric Hoffer wrote, "It is the learners who inherit the future. The learned usually find themselves equipped to live in a world that no longer exists."
Force Quit – Computer programs are sometimes slow or can even freeze up and become unresponsive. Selecting Force Quit reboots and reinstates the original well-functioning settings. Quitting doesn't mean we stop doing worship ministry or have to leave our present position. It just means recalibrating for a fresh start where we are now.
Study a foreign language – Famed basketball coach John Wooden stated, "It's what you learn after you know it all that counts." So even though we might be fluent in previous worship languages, we also need to learn the musical and technological vernacular of modern worship and what might follow it.
Get another job – Agreeing that worship leader ageism is unjust or theologically suspect doesn't change its reality. So we can choose to live in a constant state of fear in the second half or we can proactively prepare in case ageism does occur. Learning additional marketable skills doesn't compromise our calling, it actually enhances that calling beyond leading worship, choirs and chord charts. And retooling could allow us to extend our shelf life and stick the landing where we are now or where God might call us next.
This article originally appeared here.