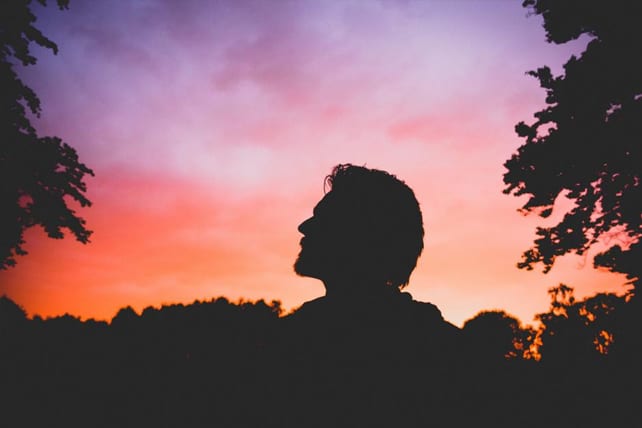 If you have flown on a commercial airline you have undoubtedly heard the flight attendant recite the following pre-flight safety instructions: "In the unlikely event the oxygen level in the main cabin becomes unstable, oxygen masks will drop in front of each passenger." Passengers are then instructed to secure their own masks before assisting other passengers.
Sunday is the day designated by most congregations as the Sabbath or day of rest. As a worship leader, this day has evolved into a day full of service, leadership responsibilities, rehearsals and meetings. Congregants, teams, staff and even family members vie for your time and full attention. At the end of the day your spiritual, emotional, mental and physical resources are depleted. Since this designated day is obviously not a Sabbath for you…when is your Sabbath? Are you even taking one? If not, how can you regularly lead people to a place where you no longer have the stamina to go yourself?
Observing a Sabbath "says to the frantic, exhausted, distracted, fatigued people of God:  please, rest. The hectic lives of Christians in our culture and the busyness of many churches show little sign of living out of God's rest. Our tendencies to imitate our culture are directly related to our unwillingness to stop, cease producing, consuming, moving, accomplishing, buying, planning. We can be as much 24-7 (even in the name of Jesus) as our secular neighbors. Yet we cannot live as light and salt, doing righteousness and showing justice, if we fail to practice living out God's rest. It's a boundary that sets us free."[1]
Christian life and ministry can sanctify busyness rather than free us from it. Our church culture often values motion as a sign of significance, believing our efforts are essential to God's success in His mission to the world. When we attempt to elevate our relevance through our activity it becomes more about us than about God. Jesus said, "Come to me, all of you who are weary and burdened, and I will give you rest. All of you, take up My yoke and learn from Me, because I am gentle and humble in heart, and you will find rest for yourselves. For My yoke is easy and My burden is light" (Matt 11:28-30).
Several years ago, David Henderson wrote an article titled Take a Load Off: Are You Doing More Than God Intended? Based on the previous Matthew passage, Henderson suggested stripping off your self-made yokes, laying aside the things God has not called you to do, and asking God to lead you into each day could lighten the load. Observing a Sabbath is saying yes to God and his rhythms and no to the life-draining rhythms of the culture and people around us—it is essential to our call to worship.[2] Worship Leader…if you aren't modeling this understanding of a Sabbath for your congregation, who will?
---
[1] Mark Labberton, The Dangerous Act of Worship: Living God's Call to Justice (Downers Grove: InterVarsity, 2007), 96.
[2] Ibid.
This article originally appeared here.