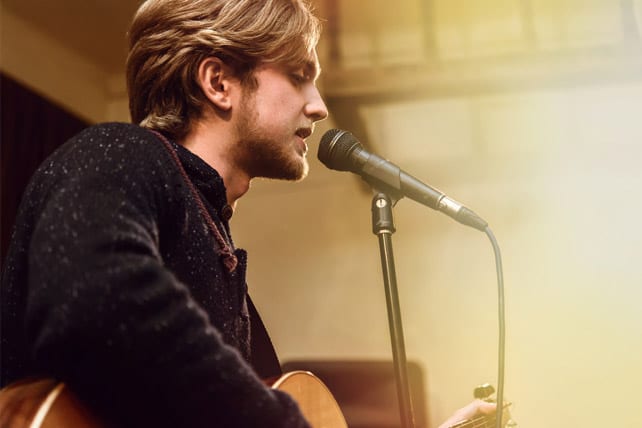 So you want to be a worship leader?  Or maybe you already are and want to be better. What skills and qualities do worship leaders need to cultivate?
Some might think musical ability is the defining attribute of a successful worship leader but the hard truth is that talent will only get you so far. At some point, your natural abilities won't sustain the mounting pressures of leadership. And without the ever-deepening formation of godly character, a leader's greatest strengths actually become his greatest weaknesses. Therefore the church needs character-first worship leaders.
The pursuit of godly character begins with a love for Jesus. Worship leaders need to think about this.
Are you loving Jesus or loving worship?
Does your passion for worship outshine your passion for Jesus?
Does your love for worship artists take the place of your love for the Son of God? 
The passion is Jesus. The reason is Jesus. The meaning is Jesus. The heart of it all is Jesus.
Non-Negotiables for Worship Leaders
There are some practical steps that can be taken to remove the focus from performance to worship.
You are not the center.

You make Jesus the center.

Your priority is helping the congregation sing with faith.

You support your pastor.

You choose songs that are full of truth.

You use musicians who are gifted and have soft hearts toward Jesus.

You tailor the keys and arrangements of songs to serve the people in the room.

Your family comes first.

You're never alone with someone of the opposite sex who isn't your spouse.

You won't ever compromise numbers 1-9.
There are probably a few points in the above list that need some work. Here are 5 disciplines that will help you improve your serve:
Memorize Scripture

– Knowing songs is a great first step. But knowing Scripture will make you a worshiper. It gives you understanding into who God is, what He's done and how He moves. It provides context to the gathering of God's people.

Get to Know People

– Well, depending on the size of your church, you may or may not get to know everyone. But you need to hang out with more than just your friends. You need to sit and listen to the heart of the 85-year-old woman who doesn't like your music. You need to hang out with the student who sits outside the sanctuary during worship. You need a heart for people. Without a heart for people, you'll hate to lead worship. You'll enjoy it for a season but will dry up when you realize it is ALL about loving people.

Study Preaching & Communication

– Most of what makes a worship leader effective in leading a room is what happens in between the lyrics. It's what happens in between the songs. That's where trust is formed, connection is built. Good preachers are constantly refining their delivery and studying ways to deliver unchanging truth in a way that connects with a changing audience. The combination of delivering truth and public speaking is an incredible skill for a worship leader to develop.

Going Deep & Shallow

– Wait, what? Yes, that's right. Deep & shallow. As a worship leader, you need to go deep with God. You should be a student of the glory of God—reading

theology

books, pressing in, pursuing more of Jesus. But that doesn't mean you have to wear sackcloth & ashes, open up the service levitating, and speak in hushed tones all the time. You need to relate to people. You need to meet people on their level and take them with you. It's not enough to just have your "worship time." Smile, relax and take people with you.

Share the Stage

– Some of us need to stop grasping the platform so tightly. We've found our identity on stage and have a deep-seated fear of letting it go. At any moment, all of us need to ask, what if I was no longer here? Would the ministry continue? What if I worked behind the scenes, equipping others to lead? Would I be OK with that?
The final quality that will be needed is authority.  The old adage "authority is earned, not given" is true. So here are a few suggestions to help you gain the influence you'll need to lead your team:
Developing authority in prayer

Memorizing God's word

Singing to the Lord

Knowing God

Spending time in the unseen

Praying without ceasing

Loving your enemies
Developing skills, characteristics and influence will enhance your worship ministry and put you in a position to be mightily used by God.