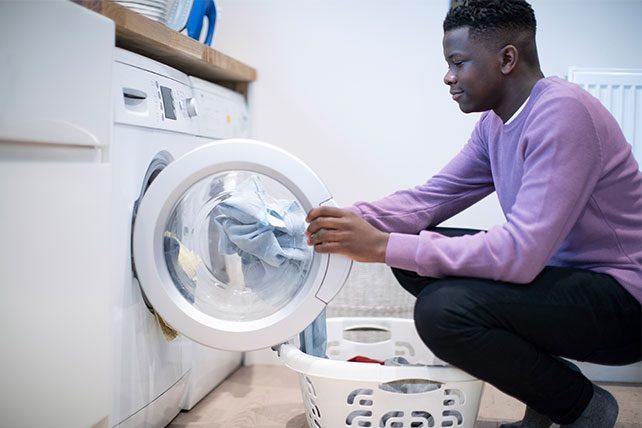 Life skills for teens are essential as young people prepare to head out into the real world. Are the members of your youth group and church ready for adulthood? Can they take care of themselves physically? Are you confident they can navigate the world of adult expectations and responsibilities on their own?
Don't forget social, emotional, and mental needs. Do your teenagers know the basics of self-care? Are they able to assist friends during challenging times? Most importantly, what type of spiritual life skills do your teens have? Are they grounded in God's Word, ready to face attacks from the world and the enemy?
That may sound like a tall order. But parents and youth leaders don't need to fit in all that teaching during senior year of high school. Thankfully we usually have several years to help teens develop life skills before they become independent.
A Closer Look at Life Skills for Teens
Whether you're a parent or a teen ministry leader, you have the privilege of guiding teens into adulthood. Here's a look at some general areas and specific skills to address before kids fly from the nest.
Spiritual Life Skills for Teens
Until high school graduation, most teens rely on youth group for devotion and prayer times. And while those faith experiences are powerful, kids need to own their faith and pursue a personal relationship with Jesus. So provide tips and resources for building one-on-one quiet time with God. Set an example too, modeling how to prioritize spiritual nurturing despite busy schedules.
Here are some resources for bolstering teens' spiritual lives:
Social & Emotional Life Skills for Teens
Next, consider the wide range of social and emotional skills young people need to succeed. Some people call these "soft skills." But they can be some of the most difficult concepts to master, even for adults.
For example, do your teens know the basics of self-care? Can they prioritize tasks, manage schedules and deadlines, and handle other executive-functioning tasks? Can they set (and meet) short- and long-term goals?
How well do kids handle peer pressure? Can they set healthy boundaries and say no when appropriate? Do they know how to ask for help?
Young people must feel comfortable in a variety of social interactions too. Do your teens know how to intervene when someone is in trouble? Whether a classmate is being bullied or a friend is in crisis, kids may need to act quickly.
Interactions with adults might be intimidating for some teens. So empower them to initiate conversations appropriately and to speak respectfully and confidently. Teach skills such as direct eye contact, engaged listening, and follow through.