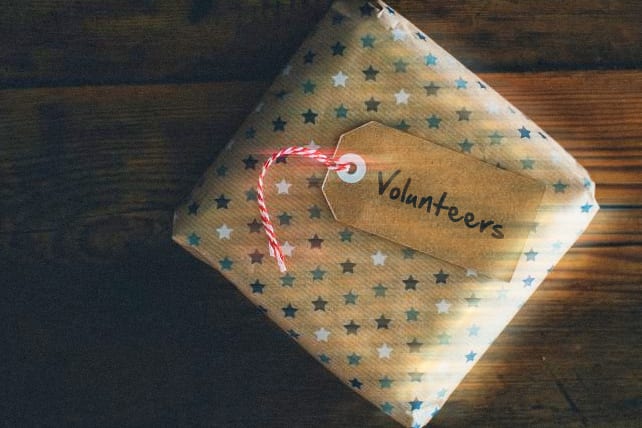 The Christmas season is a busy time for everyone. It's a time of year where everyone is running around shopping, attending parties and visiting family members. As student pastors, we must not forget our volunteers are crazy busy during this season. We have asked a lot of them up until this part of the year, and they still will give us another semester of working with our students. Christmas is a great time to thank your volunteers and gift them in some way.
Here are three ideas to gift your volunteers this Christmas.
Gift your volunteers with a card with a gift card. 
This is the route I took this year. I personally hand wrote a thank you card to each of my volunteers and included $5 gift card to Starbucks. It was a simple way for me to say thank you by writing them a short note and giving them a small gift. There is something special about a hand written letter. I promise you that if you take the time to hand write a letter to your volunteers, they will feel appreciated and it will be an instant win for you. Your volunteers do a ton in your ministry, the least you can do is write them a note and give them a small gift.
Gift your volunteers with a Christmas party. 
This is what one of our campuses at CCC did for their student ministry volunteers. They threw them a special Christmas party as a way to say thank you. This is a good idea because it is just another way to build community among your volunteer team. If you have a large enough house, this may be a great way to open up your home to your volunteers. The only negative thing in doing something like this is your volunteers' schedules are probably pretty filled up during this season, so having a Christmas party may just be adding another event to their calendar. It could become a burden rather than a joy. But every volunteer team is different so this may be a great way for you to gift them this Christmas.
Gift your volunteers with a break! 
If you do anything for your volunteers this Christmas, just give them some time off! Cancel youth group for a week or two so your volunteers can enjoy Christmas with their friends and family. Plus, your students and their families probably need a break as well! Just do something to give your volunteers a break. This is a great time for them to step back, catch their breath and let them re-energize before starting a new semester with students.
These are just three ways you can gift your volunteers this Christmas. Volunteers play a vital role in your ministry so don't miss out on a chance to say thank you during this Christmas season.
[Question] How do you use the Christmas season to say "thank you" to your volunteers?