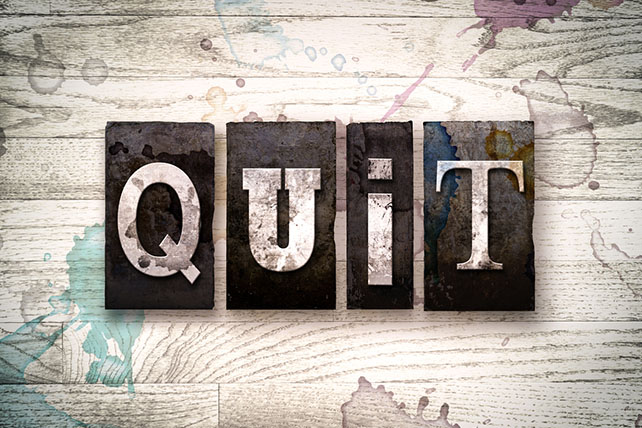 For a youth leader, reasons to quit abound, unfortunately. The list might include low pay, high stress, discouraging results, no respect, church politics, parental expectations, self-induced pressure, and so on. Many youth workers want to quit because of more than one factor. But what's the top reason youth ministers want to throw in the towel?
After decades of working with youth leaders across America, I think I've discovered it. Down deep, many youth leaders don't feel they're making a difference.
A Fable About a Youth Leader Who Wants to Quit
I once wrote a fable called Ministry Mutiny. In it, I tell the story of a 20-something youth leader named Ty, who's already disillusioned with the role. He wakes up one day and realizes he's become a glorified babysitter for a bunch of sanctimonious, self-centered teenagers.
Ty decides to quit. But before that, he attends one last youth leader network meeting. There he meets Tony, a youth ministry vet, or "lifer." Tony, widely respected by his ministry peers, has a spring in his step. A clear vision drives him. His youth ministry isn't the biggest in town, but it's strong.
Tony and Ty begin to chat. Soon Tony is showing Ty how to commit "ministry mutiny." This is an uprising against the system delivered to us (non-maliciously) by our youth ministry forefathers. This system is more games than Gospel, more fun than faith, more meetings than mission.
I'm not anti-game or anti-fun. (I actually think youth ministry needs lots of both.) But I do believe the most fun teens will have in youth ministry is when they're being impacted by God and impacting others for God.