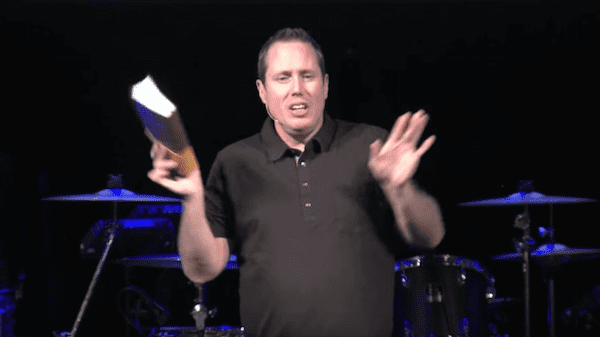 Jonathan McKee treads where many a youth pastor fear to tread in the following video. If you are a youth pastor, we don't have to tell you sexuality is a topic you have to talk about early and often with your kids. But is it easy for you to do?
McKee does an excellent job breaking the ice as he approaches this subject with a group of middle schoolers. He puts them at ease by explaining that unfortunately, sex is a taboo subject in the church. For whatever reason, people think of sex in the church context as something that's "naughty."
However, McKee goes on to prove that the Bible (and therefore God) is not afraid to talk about sex. It's not a taboo subject to God.
So what's the number one question on every teenager's mind when it comes to sex? "Should I wait?" is the one McKee identifies and spends his time addressing in this video clip.
He draws on the wisdom of Proverbs 5:18-20 to explain to the group God's intention behind sex and marriage. This video would be great to share with your kids or to take pointers from when you are preparing to talk to your group about sex.