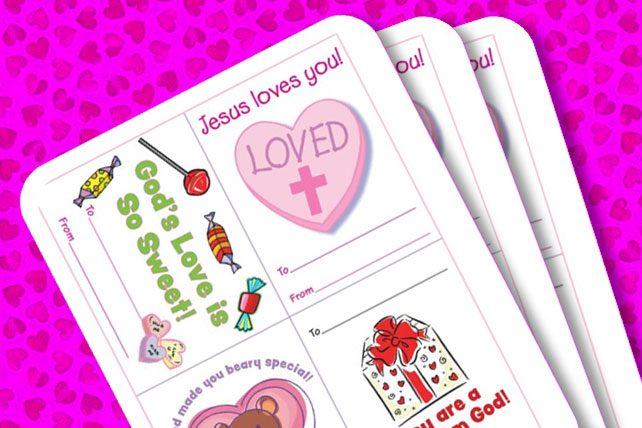 Valentine's Day Sunday school printables are a great way to share Jesus' love with students. Use these free love-themed cards to remind children in your classes that God loves them—and so do you!
Simply download and print these fun Valentine's cards (as many as you need). You can give them to kids yourself or let them share the greetings with family and friends. Other ideas include using the cards with classroom Valentine's Day boxes and at a Sunday school Valentine's Day event.
This printable comes in pre-colored or ready-to-color formats. If you use the black-and-white version, then children can color and decorate the cards themselves.
Messages include "God's love is so sweet!" "Jesus loves you!" "God made you beary special!" and "You are a gift from God!" All children need to hear this good news regularly. And Valentine's Day is a great occasion to send these lovely cards.

Resource provided by Guildcraft