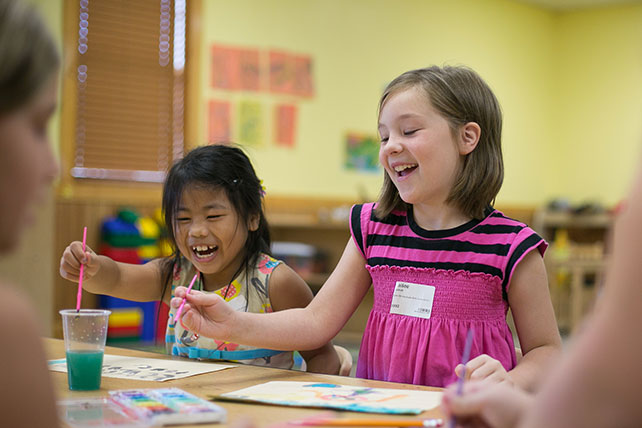 Great names for children's ministry programs spark curiosity. They provide an instant feeling of belonging, fun, and excitement. Plus, they help Sunday school teachers, parents, and children remember their Christian calling. If you're looking for a new label that better expresses your phenomenal Christian education program, try one of these ministry names ideas.
First, a few important tips. Narrow down your name choices by considering a few factors. These include kids' ages and interests, your church's setting or community, your program's mission statement, and so on. Also think about what type of imagery you can use with a particular name choice.
When you're brainstorming ministry names ideas, you might want to involve kids and families. For example, hold a contest for coming up with a new name and logo. Sunday school classes can even work on this project together.
PRO TIP: Initially a new kidmin program name might be confusing. So be sure to promote and explain it well to children and parents. Also use consistent branding and imagery throughout all your church and ministry publications.
As promised, here are two dozen ministry names ideas you might want to use for your own children's ministry program. Which are your favorites? Which names would you add?
24 Children's Ministry Names Ideas for Your Kidmin
1. Kidz Club
2. HighCalling

3. Journey With Jesus

4. Sonland Celebration

5. Sunday Challenge Kids

6. Sunday Friends