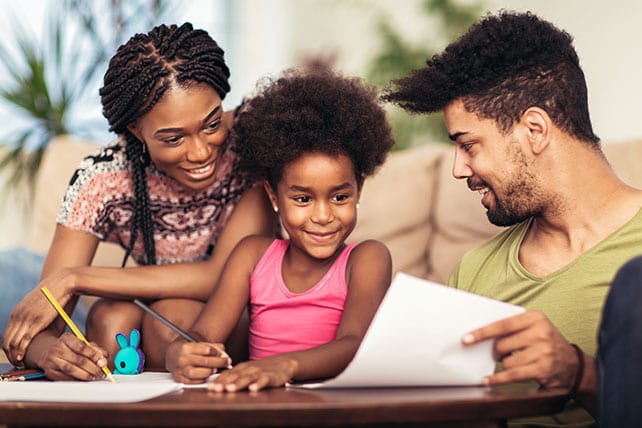 As someone who's worked with many children's ministries, I felt like I had a good handle on the characteristics of a great kidmin program. However, I'll admit that prior to personally fathering children, my self-assessment was a bit overstated. Now I have a much better grasp of what parents are looking for and what partnering with parents in children's ministry requires.
I can say with 100% certainty that my expectations changed the day I put my first child into the children's ministry at our church. After many years of experience working with children's ministries and involving my own kids, I've noticed that certain practices definitely stand out.
Here are 10 major takeaways for partnering with parents in children's ministry:
1. Security
Protecting kids is one of the most important aspects of a functioning children's ministry. For parents, nothing is more comforting than knowing you're dropping off your kids in a safe environment. If your program currently doesn't account for security measures, start by creating a check-in system and assign at least one volunteer to manage the process.
Having a solid security plan is important, but make sure it isn't at the expense of efficiency in the drop-off and pick-up process. Establish a thorough check-in and check-out system— using a bracelet or sticker, for example—that allows parents and guardians to pick up their kids in a systematic way.
2. An engaging space
I love themed spaces, but the theme needs to point back somehow to the mission of the church: sharing the gospel, growing spiritually and making disciples. If the theme of a pirate ship, tree house or volcano helps get you there, it might be fun to incorporate those fun elements. In fact, this is a wonderful opportunity to reach your younger congregation while supporting their spiritual growth.
But don't sacrifice an epic children's ministry space for the importance of sharing the love of Jesus each week. You have a simple yet safe, inviting environment for your kiddos that shares the love of Jesus in an engaging week.
3. Familiar faces
For the sake of burnout, the same people can't run the same spaces every week. However, it helps to have a familiar rotation of volunteers to help children feel comfortable. These volunteers should know many of the kids' names and greet them at the door when they arrive.
Similarly, the check-in person (if applicable) needs to be a rock star with great memory recall. Nothing is more frustrating for a parent than having a check-in person greet you as though you're new every week. Partnering with parents in children's ministry means getting to know them and their families.
4. A take-home element
Every week, kids should leave with a visual reminder to help them focus on what they learned. This can be an art project, children's ministry resource or even a song that supports the lesson for the week. This offers parents some peace of mind that their children (and, subsequently, the family) are learning about Christ in a new way.
5. Worship for all kids, regardless of age
This can range from full worship services for older kids to a parent and guitar for preschoolers. From experience, I know that few things are cooler than hearing your child randomly break out singing about Jesus throughout the week.