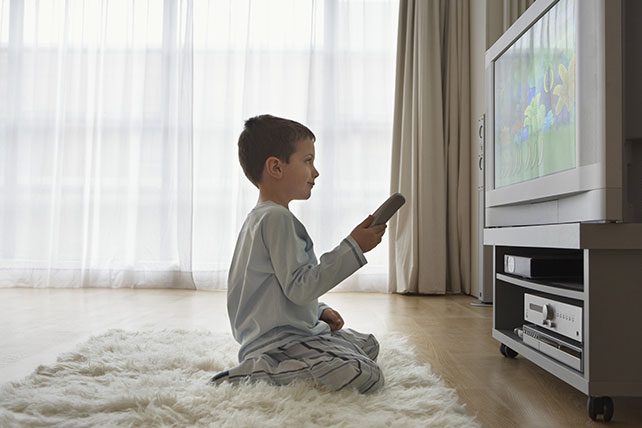 I never wanted to be the parent who just throws on the TV to get stuff done. But it happens…more often than I want to admit. I'm trying to put away the dishes or write out a grocery list. Or maybe I just want 10 minutes of quiet. No matter the reason, the TV comes on. That's when it's great to know about Christian cartoons for kids.
Finding the perfect content for kids to watch can be a struggle. I want something educational and appropriate for my 2-year-old to watch. In our house, cartoons are our jam. But sometimes you grow tired of Disney cartoons or throwing on another Netflix show. So I started introducing my toddler to clean Christian cartoons that she really enjoys.
And guess what? You can stream good Christian cartoons for kids of all ages! Read on for details.
Streaming Services for Christian TV & Movies
Many people use streaming services such as Netflix or Hulu to find on-demand content. Yet it's not always easy to filter good, clean Christian cartoons for kids.
The good news is that Christian streaming services provide a wide variety of positive content. So first, let's explore different Christian streaming services.
PureFlix
Pureflix.com provides family-friendly movies & TV shows for the whole family.
Why we love this service:
PureFlix gives back to the community. With every paid membership, Pure Flix gives a portion of funds to a variety of causes. These include funding for family adoptions, military and veteran hope and healing programs, not-for-profits for at-risk youth, and more.
PureFlix has a monthly or annual subscription plan. For the monthly subscription, the cost is $12.99 per month. If you pre-pay for the entire year upfront, you can cut your expense in half! The annual plan breaks out to only $6.95 per month, which is $99.99 for the full year. PureFlix also offers a free one-week trial.